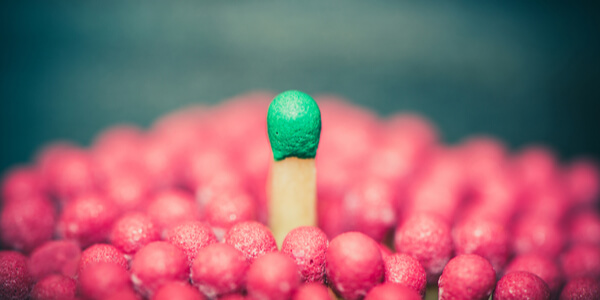 If you're busy ploughing your own furrow, insurance is probably the last thing you want to think about.
You've already got quite a lot on your plate, after all. That's because often, you're wearing a lot of different hats as well as your more usual one. Let's face it, being your own bookkeeper, IT expert and office administrator on top of everything else can be pretty hard work.
Plus, there's a fair amount of other boring-but-necessary stuff to deal with – things like filing tax returns and making sure invoices are paid on time.
And there's self-employed insurance, of course. Dull maybe, but vital in terms of protecting you and your business.
So, what kind of professional insurance should you be looking for when you're self-employed? Well, that depends on several things, including what you do and where you do it. Also, whether you have anyone help you.
Self-employed insurance essentials
Cover for what you do
No matter what you do, whether you're a mobile hairdresser or a management consultant, you're going to need some professional indemnity (PI) insurance. This is what protects you when something goes wrong – like if a client accuses you of making a mistake, says your work's not up to scratch or alleges you've not done what they paid for.
The fact is, no one's infallible and errors do sometimes creep in - whether that's forgetting to do something, making a bad judgement, or doing something off beam. Comfortingly, PI has always got your back, regardless of whether you've actually made a mistake or not.
If a claim comes in, PI pays for legal expertise to defend you in court and covers any damages awarded. And in the meantime, you're free to keep running your business.
Cover for where you do it
Whether you work from home or from an office, it's odds-on you'll keep some valuable equipment there. Things like IT hardware and printers. Also specialist equipment and tools, depending on what you do.
In that case, you're going to want some protection for your kit. How are you going to keep your business on track without the equipment you need to run it?
The answer is office insurance. It pays to replace the IT and business equipment in your office if it's lost, damaged or stolen.
And if you're doing the kind of work that takes you out and about, you'll want portable equipment cover too. That means if you're a photographer and you lose or drop your camera, you'll be back in the game with a replacement model as quickly as you can say 'cheese'.
Plus, who doesn't own a smartphone, a tablet or a laptop these days? Those are all covered too, helping you and your business stay connected.
There's also the chance of an accident when you're visiting someone or if they've come to you. Like your client tripping over a computer lead in your office and doing their back in, putting them out of action for a couple of months. Or you accidentally spilling a glass of water over your client's top-spec PC, rendering it useless.
Public liability insurance rides to the rescue in cases like these. If a claim's made against you, it covers the cost of both your day in court and any compensation you have to pay.
Cover for how you do it
If you're a one-man-band and you do everything yourself, there's no need for employers' liability insurance. Well, you'd think so, wouldn't you? 
But you'll find that some clients insist on it as part of a standard supplier contract. Seems odd, because it exists to ensure employee welfare and, in your case, you're both the employer and the employee. So, the only person who can be sued is you, by you.
However, if you do employ anyone else to help you run your business – even if that's just one part-time person and they're unpaid – then you're legally required to have at least £5m worth of cover (although most insurers only offer £10m).
If not, and the Health and Safety Executive comes calling, they can fine you £2,500 for each day you didn't have employers' liability cover but should have. Read more about who the HSE does and doesn't class as an 'employee' here.
What other self-employed insurance do I need?
That's a matter of balancing the breadth of cover you'd like in an ideal world, with what you actually need and how much budget you have to play with. Also, what your business does and the risks you face.
One option is business interruption insurance. If, say, a flood or fire means you can't work in your normal place, it pays the costs for you to relocate elsewhere temporarily. It also covers any lost revenue your business suffers because of the disruption.
Cyber insurance is a good idea if you're digitally dependent and either store a lot of customer data or rely on a website. It can help get your business up and running again quickly if you're the victim of a cyber-attack, and also covers costs if you're sued for losing people's personal information.
Personal accident insurance does a good job of offering peace of mind - especially if you have dependents. Should you become unable to work because of an injury, it pays a weekly sum to keep your business going until you're back on your feet. And if you're out of action long-term, it pays out a lump sum so you can bring in reinforcements.
So there you have it. Being self-employed can be exciting, challenging and rewarding. But it can also be scary and lonely if things aren't going so well. Professional insurance is there to hold your hand through the tough times.
To see how little it costs to protect your business, get a self-employed insurance quote here.
Image used under license from Shutterstock.
business interruption insurance
insurance explained
managing risk
office insurance
personal accident insurance
rules and regulations