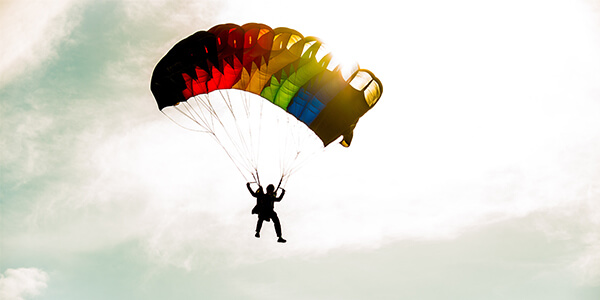 So, then. What exactly does professional indemnity insurance cover? This is a question we get asked a lot. And it's one worth taking some time to consider.
The straightforward(ish) answer is something along the lines of 'claims of negligence against you by a disgruntled client'. And if you're currently looking around for professional indemnity insurance, it's likely you've come across a similar explanation already.
But while that's certainly true, it's not really giving you the bigger picture. Because the things you really want to know are: exactly how does it protect me? And what kind of cover do I get for my money?
Basics of PI cover
With professional indemnity, as with all insurance, you pay a premium to an insurer who in turn 'agrees' to pay out if a loss occurs under the terms of the policy.
In this case, you can think of the loss as the aforementioned 'claim of negligence against you by a disgruntled client'.
This will usually follow a mistake you've made but, quite often, surprisingly little has to happen to trigger the policy. Just an allegation is enough.
The insurer pays for the legal fees associated with your defence and any damages or awards paid to your client as a result of the claim – up to the level of indemnity provided by your policy. You don't pay a thing (apart from the excess if relevant).
So in these terms, the protection you get is financial; the cover is there to safeguard your business and its assets should the worst happen. That's really important of course because, ultimately, it's your livelihood we're talking about.
Without insurance, if called upon to defend yourself, even a spurious claim could wipe out your life's work in a matter of weeks.
Cover with benefits
But there's also a less tangible, arguably more significant benefit to professional indemnity insurance.
Having the financial might of an insurer and their crack legal team behind you tips the balance a little more in your favour. That big arm around your shoulders means you needn't feel like the little guy battling their much bigger accuser all alone. It can help you sleep better at night.
That's the sort of constant, everyday cover you need. It's comforting to know that if it does all go wrong, you've got an expert ally prepared to fight your corner and look after your best interests.
Keep calm and, well, you know.....
So, what does professional indemnity insurance cover? What protection does it offer? Think of it this way: professional indemnity doesn't offer protection; it is protection.
Having it in place gives you the confidence to do what you do everyday, and to do what you do best: run your business.
And that's definitely the kind of cover worth having.
Image used under license from Shutterstock.
freelancers
insurance explained
managing risk
running a business