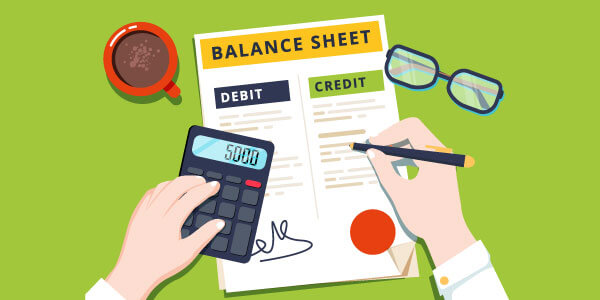 There's no getting round it. If you want to do your accountancy or bookkeeping job under an AAT licence, then you need insurance. 'AAT insurance' to be precise, which is the association's take on exactly what type of cover you need ­– and how much.
But look on this as a positive. Because the AAT is doing you a favour by recognising how valuable insurance is. And by understanding that shelling out for a policy is a mere nothing compared to the very real prospect of financial ruin if you're sued for making a mistake.
Oops!
Yes, a mistake. We all make them. And just because you're an accountant or bookkeeper with AAT kudos, it won't make you immune. It's still just as easy to add up a column of numbers wrong, forget to file some papers, or forecast figures that are well wide of the mark.
The AAT knows this, and its insistence on insurance is a measure of just how damaging those mistakes can be. Because if a client's lost money after you gave them bad advice or made a mess of their tax return, they're going to want compensating – big time.
The problem you'll then face is that you'll have to deal with the claim whether it's justified or not. That takes time and legal expertise (both of which you're probably short on). Plus, you may end up having to pay not just hefty legal bills but £thousands in compensation. Ouch.
AAT insurance requirements
The AAT wants its members to take a professional and proactive approach, which means being prepared for such situations. Professional Indemnity (PI) insurance does that job by paying for a legal expert to represent you if there's a claim and covering any court costs or compensation.
When it comes to shopping around for PI insurance, the AAT adopts a fairly relaxed approach. It doesn't dictate a list of names to buy from, as is the case with some professional associations. And that's a plus, because it allows you to speak to an independent broker, which is always the best route in our experience.
However, the AAT are a bit stricter when it comes to levels of cover and require a minimum, based on your status and income. It pans out like this:
Sole traders: whichever is greater –
£50,000 or 2.5 times the firm's gross fee income.
Partnerships and limited companies: whichever is greater –
£100,000 or 2.5 times the firm's gross fee income.
If your gross fee income is over £400,000, you need £1 million worth of cover.
Your AAT insurance must also be of a certain type. It must work on an 'any one claim' basis, which means each claim is treated separately. So, say your level of cover is £100,000, your insurer will pay compensation up to that amount for each claim, as well as up to £100,000 in legal costs.
Retro look
The other proviso is that your AAT insurance must be 'retroactive', to cover work you did in the past. That's because PI works on a 'claims made' basis. It means for a claim to be valid, your policy needs to be up and running both when the work was done and when a claim is made.
Retroactive cover is a good idea for accountants and bookkeepers because problems don't always surface immediately. Things can go wrong more slowly. But if your policy's retroactive, you're covered for complaints about work you did weeks, months or even years ago.
So that's the insurance you absolutely have to have when you're working under the AAT badge. But what other cover might you need?
Other insurance for AAT accountants
If you have employees, whether they're full-time, part-time or even getting some unpaid work experience, you need employers' liability (EL) insurance. It's the law and covers compensation and legal costs if an employee is hurt or made ill by the work they do for you.
The penalties are pretty scary if the Health & Safety Executive catches you without it. They can fine you £2500 for each day you should have had it but didn't. Then there's £1,000 on top for not displaying the appropriate certificate.
Public liability (PL) insurance is also a good thing to have because humans are worryingly accident prone (some more than others). People trip over, slip over and fall over with remarkable frequency – damaging themselves and other things in the process.
If a client visits your office and suffers a broken leg after getting entangled in an ill-placed electrical cable, they can sue you for damages. Likewise, if you're at your client's premises and spill coffee over their expensive IT kit, they can come after you for replacement costs.
PL helps out in cases like these by covering your legal costs and stumping up for any compensation you're obliged to pay.
To sum up...
So that's the basics of AAT insurance. Professional indemnity is a must. As is employers' liability if you have people working for you. And public liability is a good idea, because there's always an accident waiting to happen.
There are other types of cover you might want to consider too, like contents insurance for your office kit, and portable equipment insurance for the things you take out and about with you, like laptops and phones. And there's cyber insurance in case you're hacked and your clients' confidential data is nabbed.
It's a matter of calculating what risks the AAT says you need to cover, which you think it would be sensible to cover, and what, if anything, you're happy to leave to chance. Although unfortunately, your calculator can't help you. Only cool logic can.
Image used under license from Shutterstock
accountants
cyber liability insurance
freelancers
managing risk
office insurance
retroactive cover