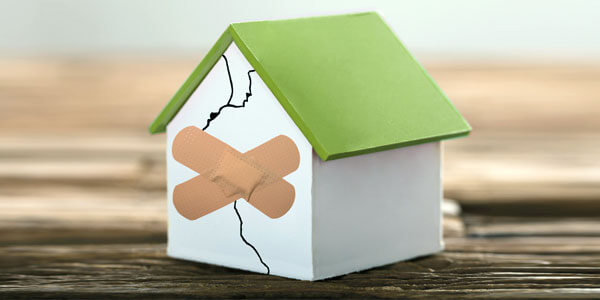 As a chartered surveyor, you know there's little margin for error in your work. You also know that RICS professional indemnity insurance is a must for those times when the margins shrink to nothing because a mistake's been made.
It goes without saying that precision is an essential part of the job for surveyors. That's because sketchy measurements, vague valuations, minor miscalculations and other oversights can cause real problems for clients. And for you.
Costly errors
The fact is, a three-metre discrepancy in a boundary placement can throw a project into chaos - no matter if it was you or your equipment at fault. And failure to take into account long established rights of way can spell serious (and costly) consequences further down the line.
The inevitable outcome? A hit to your client's pocket – a hit they'll want compensation for. That means you'll need deep pockets of your own when the finger of blame's pointed in your direction and you find yourself facing a negligence claim.
That's because claims can cost many £thousands when you tot up the legal expenses and potential payments for damages involved. And the last thing you want is for a claim to drag on, get out of hand and cause a blot on your professional landscape.
Far better to get it all sorted out quickly with the minimum of fuss and the maximum amount of professional legal help. That way you can ensure everything goes as smoothly as possible, leaving you free to run your business.
RICS insurance guidelines
The Royal Institution of Chartered Surveyors (RICS) recognises that surveyors can make expensive mistakes. It's also why it insists its members have professional indemnity insurance (PI) to provide protection and cover costs in the event of a claim. In fact, so keen is RICS on the whole thing that it even offers its own RICS PI insurance guidelines (worth a read).Two of the important things RICS flags up are:
1. The fact that professional indemnity insurance works on a 'claims made' basis.
2. The need for what's known as 'run-off cover'.
The first is especially important for surveyors because claims for damages can often emerge quite some time after the work in question was completed. Think: tell-tale signs of subsidence that weren't spotted.
However, for a claim to be covered, PI must be in place at two points:
1. When the work is done
2. When the claim is made
... as well as continuously in between.
That 'in between' bit is important. It's why, if you're changing insurers, you should make clear to them you've had PI previously. That way you'll be covered by retroactive cover under your new policy for any work you did while your previous policy was running.
Run-off cover is equally important because it protects you after your business stops trading - should you decide to stop working for yourself or retire, for example. It takes care of any claims that come in afterwards, and RICS members need to have a minimum of six years' worth.
How much RICS professional indemnity insurance do you need?
RICS has something to say about how much RICS PI insurance you need, too. It sets minimum levels, which you can check here.
Don't forget some things will raise your 'risk profile' and affect whether or not you need more cover – like if you work around asbestos, carry out lending valuations, or manage construction projects.
RICS also says PI cover should be in the form of 'any one claim'. That means, if you buy £250,000 worth of cover, your insurer pays out damages up to that amount for each claim against you in the insurance period. Legal costs for each claim are also covered separately, up to the same amount.
So, in all, RICS has quite a bit to say about what kind of surveyors professional indemnity insurance its members should have. It also wants you to take out a policy with one of its RICS approved insurers. Rest assured that the insurers we use are on the list.
If the worst happens and a claim does come in, it's no good waiting around to see the lie of the land. You have to deal with it - and sooner rather than later.
So, rather than spending time, effort and money trying to sort things out yourself, it's a far better idea to let your RICS PI insurance take the strain. RICS knows this – which is why it stipulates you must have it.
For more advice on RICS professional indemnity insurance, call the team on 0345 222 5391. Or, if you'd like a quick quote, click here.
Image used under license from Shutterstock
claims
managing risk
retroactive cover
rules and regulations
run-off cover
surveyors