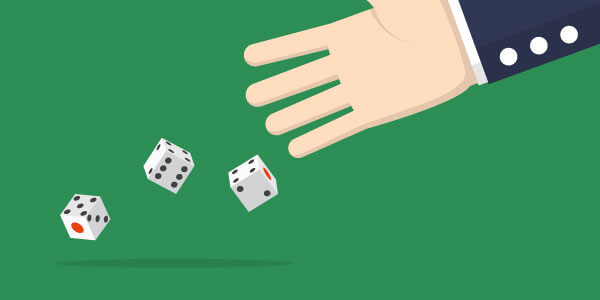 So you've decided to buy some professional indemnity insurance. Good on you.
Talk to us about it and one of the first things we'll ask is 'How much do you want?' Which is all very well, but more often than not, the response we get is: 'But what level of professional indemnity insurance do I need?'.
Let's face it, it's unlikely you'll have given the question much thought beforehand. And even if you have, you probably don't know the answer. After all, what's enough? What's too much?
And that's the tricky bit.
Because although the words 'level of cover' might not mean much to you, they're actually pretty important. No pressure or anything, but you need to get it right.
What we're really asking is, if the worst happens, how much do you want your insurer to pay?
Working out what level of professional indemnity insurance you need
OK, time now for some proper thinking. Follow these steps and you'll be surprised at how easy it is to come up with a figure.
Put on your pessimistic hat for a few minutes.
Write down your biggest, most valuable, or highest-risk client's name.
Think about the work you do for them. Think about the mistakes you could make.
Assume you make the worst possible mistake and that client's out of pocket because of it. They'll want you to make good and compensate them.
Work out how much money your worst-case mistake could cost. Is it twice the value of what you charged them to do the work? Ten times the value? More?
Add your largest contract value to the number you come up with.
Add your annual turnover.
Add 50% for legal costs.
Write down the figure you've got – no matter how scary it looks.
Take off the hat.
Significant figure
Good work.
The figure you have in front of you is what the insurance world calls your 'maximum probable loss'. Note the word 'probable'. It's not definitive.
And, although it's a good idea to work this out using your most valuable or risky client as a base, bear in mind a claim can come from anyone you've worked for. At any time. For any amount of money.
Given these unknowns, it's wise to choose a level of cover higher than the figure you've written down. But whatever you have in front of you, we'd say don't go less than £250,000. Or, better still, £1m.
Go large
How much higher you want to go is up to you, but we recommend buying as much cover as you can afford. Because if the worst does actually happen, you'll want to know your business is truly protected. No gaps.
And yes, we know insurance is another expense in an already expensive world. And yes, you could spend a couple of hundred quid elsewhere and have much more fun.
But take it from us – you don't want to second-guess Mr Hindsight. The smug so-and-so always has the last laugh.
If you want any more help with the question 'What level of professional indemnity insurance do I need?', you can call us on 0345 222 5391.
Image used under license from Shutterstock.
freelancers
managing risk
running a business