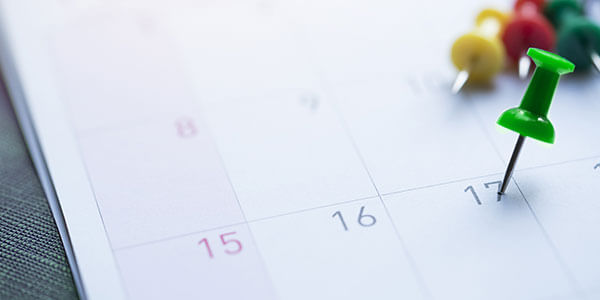 People often ask us if we do short-term professional indemnity insurance policies. And our answer, usually, is yes we do – with one pretty significant 'but'.
So, here it is: you can buy professional indemnity (PI) insurance specifically to cover the length of a contract, but you're only covered for the time the policy is live.
Put simply, if you cancel the policy after the contract's finished, it's as if you never had insurance. Because if a claim is made against you for work you did on that contract after you've cancelled your policy, you're not covered. At all.
It's probably worth reading that last paragraph again, just to make sure you got it.
Short-term professional indemnity insurance = long-term risk
So, if you think a canny way of cutting costs is to spend as little as you can on, say, three months' PI cover rather than twelve, think again. The reality is that it could end up costing you far, far more.
Often, your clients will ask you to have professional indemnity insurance (they might call it professional liability insurance) before you start work for them. Nothing too unusual about that.
Why? Because professional indemnity is different to other insurance. It's what's called a 'claims made' policy.
That means, in simple terms, that means your policy has to be in force at two points for it to cover a claim against you:
when you did the work
when the claim is made.
If you cancel your cover as soon as you finish a contract, and there's a claim against you, say, two weeks after that, you won't be covered. Even if it relates to work you did when the policy was in place.
It's easy to assume that because you bought and paid for insurance at the time you were working, its cover still applies when it's cancelled. Unfortunately, that's not the case.
The need to know
Now, we completely understand the reasons why many freelancers and contractors opt for short-term cover. It's one less hassle and expense to worry about and for many, those benefits outweigh the risks.
But the fact remains there is a risk attached to short-term professional indemnity insurance cover...and you need to be aware of it.
Just make sure you do your homework before you start your contract. Take an objective look at the work involved. And if you think you could be in any way blamed for something going wrong, even many months after the contract's finished, you should think carefully about the cover you need.
You might just have to accept that, for you and your business, a long-term solution is best.
Far be it from us to dictate what insurance you should and shouldn't have. Things aren't always what they seem, however. And we think you need the bigger picture before you make an informed decision.
At least now you have it.
If you want to know anything more about professional indemnity insurance, give the team a call on 0345 222 5391.
Image used under license from Shutterstock.
architects
claims
freelancers
insurance explained
IT and technology
IT contractors
managing risk
marketing and advertising
professional indemnity insurance
subcontractors
web designers