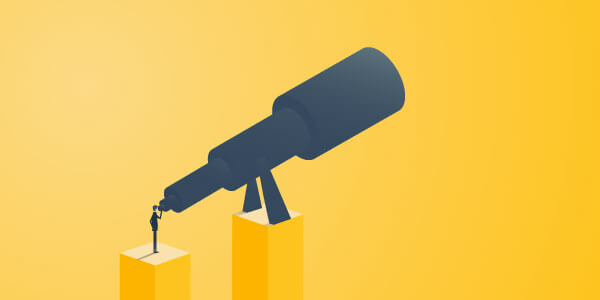 When it comes to professional indemnity quotes, it's all very well us saying 'you get what you pay for' and 'cheap isn't the same as good value'.
But if you're not entirely sure what to look for, how do you know what is good value?
Look at your professional indemnity quotes a bit closer, however, and you'll see small but significant differences in the cover.
Professional indemnity quotes explained
To help you make the right decision (and to help you get the right cover), here's what to look out for and what you need to know:
The wording
That is, the words that describe your policy, including how it works and any conditions. Ideally, the wording should be specific to what you do rather than generic.
Not every business faces the same risks and dedicated wordings are particularly important if you're in IT, marketing and media, accountancy, architecture, engineering, surveying or anything medical/therapy related.
An insurer that offers specific cover under specific wordings understands what you do and has a policy to cover it. That makes a big difference – not least when there's a claim.
Level of cover/indemnity
This determines the maximum amount the insurer pays for one claim or all claims made against you. Usually you can choose your level of cover and this will influence the price of your professional indemnity quote. Unsurprisingly, more cover equals more premium.
Which level of cover is right for you depends on a lot of things. Try to think of the worst-case scenario mistake you can make. You can start by thinking about what you do, who you're doing it for and what it's worth. Read more about that here.
Any one claim or in the aggregate?
These also have a bearing on how much an insurer pays out for claims. Here's how 'any one claim' and 'in the aggregate' policies are different.
Any one claim (or 'each and every claim'): the level of cover applies to each claim made during one policy period. The legal costs associated with a claim are paid in addition to this and to the same level of cover (so, in effect, cover is doubled up). There's usually no limit to the number of claims you can make.
Aggregate: the level of cover applies to the sum of all accumulated claims made in one policy period, including legal costs. Think of it as a 'pot' of money available to fund all aspects of all claims made against you. When it's gone, it's gone.
An 'any one claim' policy offers more protection – there's no danger of your cover effectively running out in the same way an aggregate policy could (although the chances of that happening are actually pretty slim). It usually costs more as a result.
You can find out more about 'any one claim' and 'in the aggregate' policies here.
Geographical and jurisdictional limits
Geographical limits refer to where in the world you can work, and jurisdiction (or 'applicable courts') refers to the country or regional law your contracts must be subject to for you to be covered.
Limits for both are usually defined as: UK, EU, worldwide excluding USA & Canada, and worldwide. Your professional indemnity quote will have a combination of the two.
Claims made for contracts written under US and Canadian law are usually excluded as standard, but can be covered on request. Due to the claims-happy culture of American and Canadian markets, cover in these countries needs special underwriting and can cost quite a bit.
More about that here.
Excess for professional indemnity quotes
Translates as: the amount you pay towards a claim. It's usually only applicable when your insurer has to pay compensation or damages, or if it has to use external legal help. If your insurer uses their own legal team to defend you, you might get away without paying a penny.
Generally, a higher excess means a lower premium.
Retroactive date/cover
Retro for short. This marks the earliest date from which your work is covered, regardless of the start date of the policy. In other words, the insurer extends cover backwards, beyond the start date of the policy, to pick up potential claims from work you've already done.
Some insurers include retro as standard, some charge extra for it and some won't offer it at all. It depends on what you do and it's worth finding out whether your quote includes it.
Don't be too perturbed if your quote says something like: 'Retroactive date – none'. It doesn't necessarily mean there isn't any cover; it could be that your insurer has included retro but doesn't need to specify a date for it.
If in doubt, ask. Or discover more about retroactive cover here.
Subcontractors and freelancers
If you use additional pairs of hands to work on or complete a contract with/for you, you'll need to make sure that their work is covered too. That should be through their professional indemnity insurance or through yours.
However, if they don't have their own cover, your policy might exclude claims made against you due to their mistakes.
Insurers' opinion is divided on this. Some cover particular types of outside help and not others, some cover all types regardless and – depending on the nature and value of the work – some add clauses to your insurance to cover or exclude claims under certain conditions.
You don't want to be liable for someone else's mistakes so it's worth clarifying your insurer's position before you buy.
Bodily injury
Most professional indemnity insurance policies exclude all claims relating to bodily injury.
However, some include death and bodily injury claims if they arise directly from a breach of your duty of care. Whether you need this cover depends on your occupation – it's useful for health and safety consultants for example.
Not all professional indemnity quotes are made equal
Watch out for hidden charges in your professional indemnity quote. If you pay monthly, is it interest-free? Does your broker or insurer charge to resend documents or make mid-term changes? (We've seen 'admin fees' as high as £40 just for a change of address - although for the record, we don't charge any at all.)
Also, what's the insurer's stance on paying claims? (Some are helpful and reasonable; some will refuse everything.) And how do you find that out?
The wisdom of FCA guidelines means that some insurers and brokers are not permitted to give advice. This is called 'non-advised sales' and it means all you can get from them is generic information.
For specific and individual help and advice, you need to talk to a firm that operates on an 'advised sales' basis. This is a good thing because it usually means you'll deal with an insurance professional rather than a customer service rep in a call centre.
As usual, if you're not sure, the best way forward is to talk to someone. Professional insurance is all we do and we have 'advised sales' status, so if you need any help, feel free to call us on 0345 222 5391.
Image used under license from Shutterstock.
accountants
architects
claims
engineers
excess
insurance explained
IT and technology
IT contractors
marketing and advertising
retroactive cover
surveyors