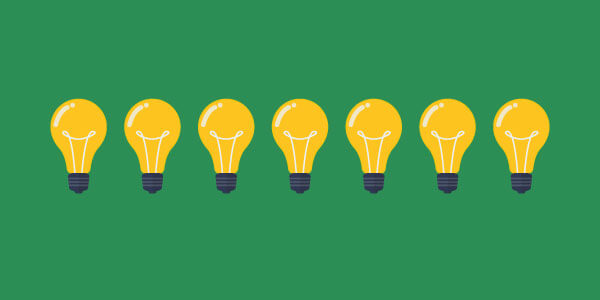 A false economy
Let's face facts: it's tough out there and, by the looks of it, it's going to get tougher – probably before it gets better.
Even now, today, we're hearing talk of job losses and a 'darkening mood' in the financial services sector. Gulp.
So, every penny counts then? You bet it does and if you're anything like us, you've tightened your belt so much you're having trouble breathing.
Taking measures to control expenses is unavoidable. Buying own-brand biscuits for the boardroom is one thing but what about the costs you can't control?
Take professional insurance for example – a bugbear for many but a necessary expense. Premiums are steadily increasing and are likely to continue to do so; a buoyant and overcrowded market having artificially held them down for too long.
Not exactly great news, granted, but don't throw in the towel just yet. We think we can help tip the balance a little more in your favour.
The following suggestions should help reign in your costs, while making sure you still get good value and great cover:
Choose a broker that understands your business. Make sure they work with specialist insurers that provide policies written specifically for your industry. This is particularly important with professional indemnity insurance.
Look at value rather than cost. A 'cheap' policy is cheap for a reason – you get what you pay for. You'll be better served by a high quality policy from a broker that's prepared to work in your best interests.
Don't pay for cover you don't need. Read your documents carefully, particularly the schedule, to make sure you haven't bought irrelevant extra cover or are duplicating cover provided by another policy.
Investigate any preferential deals offered by your trade or professional association. If you're not already a member, join an association with the buying power to negotiate discounts.
Self-insure as much as you can. A relatively high excess usually means a reduced premium. Ask your broker to negotiate with the insurer to make sure you've got the balance right.
Talk to your broker before making a claim – it might not be in your best interests. Claims can make a difference to your renewal premium (and not in a good way) so you might be better off in the long run by not claiming for small amounts.
Once you've found an insurer you're happy with, avoid shopping around. This might sound counterintuitive but it makes sense. Good underwriters know your risk and appreciate your loyalty, and they'll be more willing to negotiate deals and discounts with your broker as a result.
We're well aware that many businesses think of their insurance as an expensive evil. But it needn't be. It comes down to making sure you're getting the best value for money – and you can do that by following our simple guidelines.
And if that doesn't work, take a moment to consider the real value of your business in all this.
What's it worth to you, really? The chances are, a lot more than the few hundred quid you've been quoted to protect it.
Bear that in mind and, whatever its cost, your insurance won't seem like such a bad deal after all …
running a business