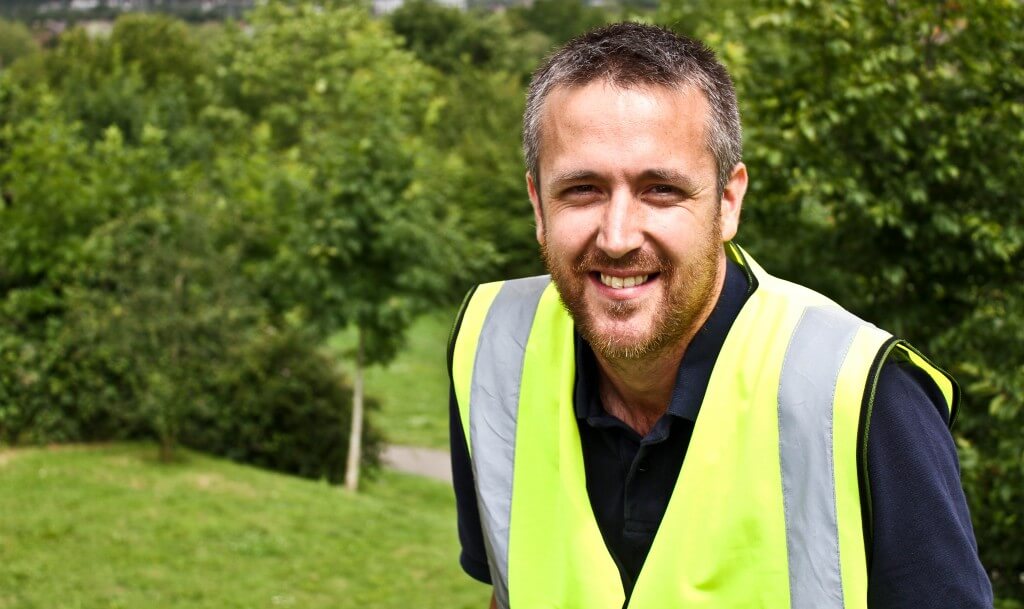 Thanks to Mike of R L Surveys for taking the time to complete our customer interview.
Name: Mike Holiday
Telephone: 01233 800109
Email: mike@rlsurveys.co.uk
What do you do: Land and Measured Building Surveyors
How long have been in business: 15 months
Website: www.rlsurveys.co.uk
Facebook: www.facebook.com/RLSurveys
Twitter ID: @RLSurveys
What do you love most about running your own business:
Being my own boss has given me wonderful freedom when it comes to deciding my hours. When I have site work I am more than happy to have early starts and very late finishes, and I'm happy to work weekends, but on days when I'm doing office work I like to finish in time to pick my girls up from school and play with them before bed time. I never had that opportunity as an employee.
And what one thing would you change:
Although my hours are now more flexible I do find I work far more in the evenings to allow me the family time after school. This means that I don't get as much time with my wife in the evenings. She is a fellow Director of the company though so fully understands and supports me.
What's been your greatest success:
Any time a customer comes back for a second tender request I consider that to be a success as they were obviously happy with our service and end product. Gaining loyal customers is so crucial in this day and age and going that extra mile for our clients by being available evenings and weekends seems to help that.
What's the best advice you can give someone starting up in business:
Never go into business with a friend. We have learnt this from experience and it all went very sour and friendships were lost. No business is worth losing a good friends over, Keep business and friendship strictly separate.
Who do you most admire in business and why:
I think any of the self-made successful entrepreneurs are to be admired. The 'Dragons' of this world, Richard Branson, Alan Sugar (sorry - Lord Sugar!), all those who have learnt their business craft from the bottom up and made mistakes along the way but haven't given up even when times are tough. Really all business owners, whether famous or not, are to be admired as running a business takes a massive commitment and amount of effort so well done to us all!
What would you do if you won the lottery:
£10 or several million?! I would definitely still continue the business although I would pick and chose the tasks I wanted to do and leave out the elements I hate like marketing - I'd employ others to do those bits (all helps the economy). On a personal side I would love to have an Aston Martin - but not sure the kids car seats would fit in it!
Why do you have professional indemnity insurance:
Like all insurances we hope we never need to call on our PI policy but its there to give both ourselves and our clients peace of mind that should an error ever occur then there is some form of financial redress. The nature of our work means we often carry out surveys of land before an architect designs something to go on it. If we were to make an error then a house (or a housing estate!) could in theory be built wrong. This is why we have QA procedures in place so hopefully this never happens.
guest posts and interviews
running a business
surveyors