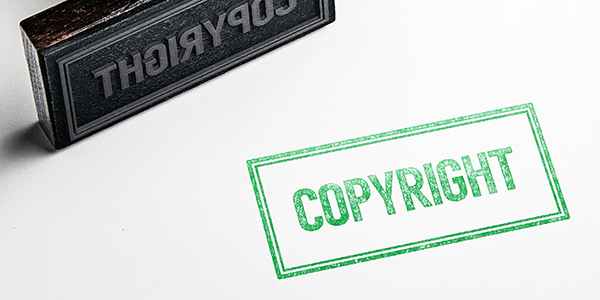 We've talked about potential problems with media licences (including image licences) before.
About how you need to make sure you have the right permission to use images. About the ins and outs of royalty free, commercial use, all rights reserved etc. About using Getty Images safely, and what to do if you're busted by its all-seeing algorithms.
So you'd think we'd be on safe ground. We're licence savvy. No media-related flies on us.
Well, yes, that's what we thought. Right up until the day last month we got a letter saying 'you've used my picture without my permission and now you owe me money thanks very much.'
Embarrassing doesn't cover it. Here's what happened.
Picture this
Often, we source our images from Flickr. Mainly because it's free, easy to use and there's lots of choice in one place.
We're always very careful about the images we choose. The filtering options are straightforward and it's easy to search by specific licence type: for commercial use, all Creative Commons, modification allowed etc.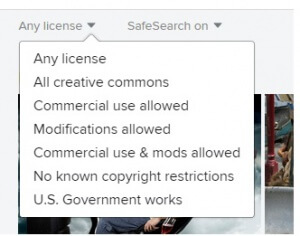 The licence types are defined by the image owner. If an image isn't for commercial use, we have to look for a different one. (And no, we're not going to be drawn on what defines commercial use.)
What we didn't know a couple of months ago, and what we do now, is that image owners can change the licence type at any time and without you knowing.
So let's say you pick a 'for commercial use' image for your company blog, only for the image owner to change the licence and remove the commercial use permission at a later date. Importantly, even though the licence has changed, the original 'for commercial use' rights remain in place for existing users.
So that's all right then, isn't it?
Well, no it isn't. The problem is, at face value at least, you're using the image without the proper licence. There's nothing to indicate otherwise.
Even if the rights can't be revoked for existing users, how do you prove you are an existing user? How do you prove you were using the image under its original terms and not the new ones? Flickr doesn't 'archive' licences or list licence changes – ultimately it could come down to your word against the image owner's.
A quick bit of research revealed we're certainly not the first to come across this, and it's clearly a problem area for Creative Commons.
Image licence problem
Our first thought when we got the letter was 'this has to be a mistake.'
Not in an arrogant way, mind. We just thought our procedure was watertight.
We were wrong.
A quick check of the image in question, used in an article from March 2014, confirmed the licence was Creative Commons but not for commercial use. There was no way to tell if the image owner had changed the licence, but we decided it was better to get rid rather than argue it out.
So the first thing we did was take it down.
The second thing we did was write to the image owner.
We apologised, and explained that we'd used the image in good faith. We tried to make clear we don't intentionally use images without permission and that we genuinely believed we had the right licence.
We also offered him some compensation.
The third thing we did was a top-to-bottom image audit.
This meant manually checking every licence for each one of the 400 or so images we'd used on our blog at that time; a time-consuming and labour-intensive job to say the least.
But it turned out to be necessary. Of those original 400 images, 36 had to be changed. Nine weren't for commercial use, two were all rights reserved and the rest had been removed from Flickr altogether.
We know there's simply no way we'd knowingly pick a 'not for commercial use' or 'an all rights reserved' image. We can only assume those licences were changed after we'd chosen them.
Parting shot
Thankfully, our open and honest communication with the image owner kept things amicable. He accepted our apology and our offer of compensation, and even said we could still use the image if we wanted. Turns out he quite liked the fact his photo got lots of exposure on a frequently read website.
Even though we got off pretty lightly, the whole episode made us think and change how we do things.
So what did we learn?
1. Don't assume licences are fixed. Schedule an image audit every six months (or whenever) to check for changes. Although, until someone invents a magic tool for this, be prepared for a drawn-out task.
2. Tighten your content sign off procedure. This should include an image licence check.
3. Act quickly. The worst thing you can do is ignore a demanding letter, especially if it's from an agency like Getty. Accept you've made a mistake and show willingness to fix the problem. That goes a long way.
4. Consider paying for images. Free is all well and good, but you're on safer ground with paid-for pictures. They're often higher quality, too.
In short, Creative Commons images are a useful and abundant resource. Just be careful you're using them with the right licences.
Getty images
graphic designers
managing risk
marketing and advertising
running a business
web designers