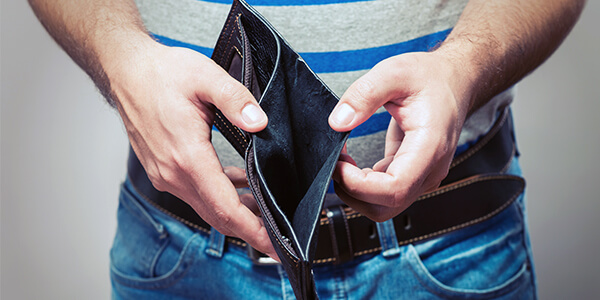 80s popsters Bros once declared: I Owe You Nothing.
Unfortunately, in our current economic climate, that's no longer the case. Now, at least according to John Lanchester, everyone owes everyone else and no one can pay.
People want to keep their cards, and their cash, close to their chest for as long as possible. Much better to keep money sitting in their account earning interest rather than in someone else's…
You can't always get what you want
It seems the world of commerce is no exception. Recent research by the Federation of Small Businesses (FSB) revealed that almost three-quarters of small firms were paid late last year – and 77% of late payments to those firms were from other businesses.
Big companies are the worst offenders, often citing internal processes as the reason for delays. A third of small businesses reported that they were waiting for delayed payments from bigger clients, with an average outstanding debt of £27,000. Gulp.
For small businesses, late payments can mean fundamental cashflow problems and the very real possibility of not being able to pay staff or their own suppliers.
How to deal with late payments
So what can you do to keep the pennies rolling in when they should?
At the very least, you should have a contract in place that confirms when your clients' payments are due. That way all parties know - and agree to - your payment terms from the start.
Doing this ensures that you have some control over what comes in and when; and it means there's a structure and transparency to your clients' accountability. You don't want to run the risk of losing them as a client by pestering them unnecessarily.
It also means you have the flexibility to consider offering a discount for prompt payments if appropriate, and even charging interest on amounts you're owed (if your payment terms aren't met by your client).
And if all else fails, there's always the threat of legal action to recover your losses. That's not an easy decision to make though, and it can open a can of worms.
What else can I do?
Some clients don't want to pay because they're not happy with the work you've done. Suing them for the amount you're owed can be the catalyst for a counter-claim against you for professional negligence. (It's worth reading our blog post on this for the full picture.)
A professional indemnity insurance policy can help, but it's worth noting that it's not insurance against bad debts. Professional indemnity insurance will pay for your legal costs and any compensation you're liable for if it transpires your client has a case against you.
For more information on how to deal with late payment, try the FSB website or helpful resources like Start Up Donut.
Image used under license from Shutterstock.
managing risk
negligence
running a business