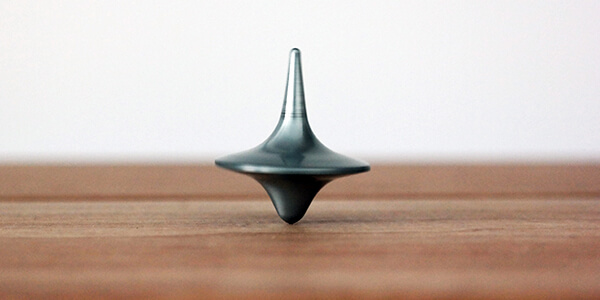 Never-ending story
We know what you're thinking.
Why does continuous insurance need defending? What's it done to make itself public enemy number one?
Well not much. But this thread on a Contractor UK forum got us thinking. In some circles it's clearly very unpopular and viewed with a healthy dollop of cynicism.
We thought we'd chip in with our point of view.
Insurance companies have a tough job convincing the general public that they're not the devil's work. We've all heard the stories: claims not covered, premiums on the rise, astonishing admin fees ...
But, believe it or not, some do spend time devising ways to genuinely make your life easier and less expensive. Commercial insurers are particularly keen on initiatives of this kind and continuous insurance is one of the things they came up with. (If you're interested, it was actually the brainchild of our main insurer, Hiscox).
State benefits
For those a bit hazy on the details, continuous insurance is a type of policy that only stops when its cancelled.
If that sounds obvious, the difference is that it doesn't need annual renewal in the meantime. It just keeps rolling on.
Now, some people think that's just the insurer being sneaky. That, in effect, they're renewing the policy without telling you. But that's not the case and here's why:
Most importantly for you, if nothing changes, your premium stays the same from day one. It doesn't go up or down unless the policy's 'rating factors' change (level of cover, more/less products, company turnover). What you pay stays the same regardless of what's happening to everyone else's insurance.
Moreover, you won't run the risk of not being covered because you thought you'd renewed it, but in fact hadn't. That's particularly important with professional indemnity insurance because it's a 'claims made' policy: you're covered only if your policy is up and running (even if the claim relates to work you did when the policy was up and running).
Yes there's an element of convenience for the insurer about all this, and there's no doubt that admin and paperwork have both been slashed thanks to continuous policies. But that's a good thing, surely? Why spend time and money when you don't have to? It's exactly those savings that facilitate the market-defying premiums.
So, in simple terms, continuous insurance is cost-effective, secure and allows you to get on with other things (like running your business) rather than faffing around with insurance companies.
And who doesn't want that?
Photo by Christophe Hautier on Unsplash
claims
continuous policy
insurance explained