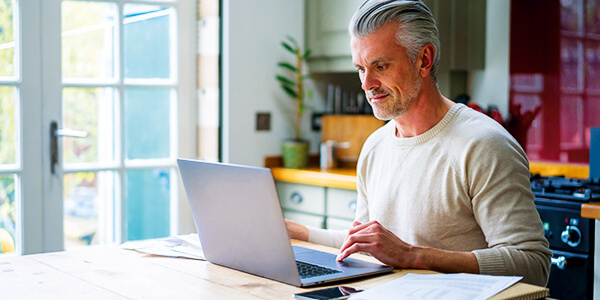 Latest data from google reveals that online searches for freelancers held up well and even increased during 2020, despite the global pandemic.
That's good news for anyone looking to make the switch to self-employment. And it's even better news if you work in digital marketing since several specialisms in that field ranked among the most in-demand freelance skills of last year.
While the Coronavirus crisis and successive lockdowns have thrown up multiple challenges for business, in many instances the freelance sector has forged ahead. SEO (search engine optimisation) specialists have been in particular demand. The data shows searches for freelancers with SEO skills were up 90% in 2020 compared to the previous year.
Searches for copywriters also went up 26% last year, compounding a leap of 43% in total over the past three years. Copywriters now sit only second to the ever-popular web developers in the table of most-searched-for digital marketing freelance specialisms.
Digital freelance skills in demand
It's maybe no surprise that digital marketing specialisms are among the most in-demand freelance skills as the commercial world becomes more digitally focused. Not forgetting that the global pandemic has also hastened the switch to doing things digitally.
With so many people forced to work remotely, and businesses flexing to promote their services online, effective digital communication and marketing have perhaps never been more important. Websites and social media have become nothing short of a lifeline for many businesses. And that puts people with digital skills in demand.
The data also reveals that:
• There was a 13% rise in searches for freelance graphic design services in 2020
• Searches for PPC (pay per click) advertising and social media freelancers both jumped by 31%
• Marketing services were also among the most in-demand freelance skills with searches increasing last year by over 18%.
Sign of the times
Another contributor to the increasing demand for freelancers may be the way our working practices have changed during Coronavirus times. The pandemic has forced businesses into allowing typically office-based staff more flexible, remote working arrangements. The kind of arrangements that would historically have been the preserve of freelancers, in fact.
And it's worked. Companies that may previously have questioned how much work employees based at home would get through have largely had their suspicions erased. That, in turn, has perhaps convinced managers that workers don't need to be physically present in the workspace. And that may have encouraged them to give freelancers a try.
Equally, the economic uncertainty that the pandemic has brought with it will no doubt have steered some employers towards freelancers. After all, freelancers tend to work on short contracts or specific projects for a set fee. And that can be a convenient way of avoiding the bigger financial commitment of full-time employees for businesses.
Fail to plan, plan to fail
So, although making the jump from employee to freelancer can seem daunting, there's no time like the present. A new year is always a good time to make changes. Plus, the stats show that the work is out there for freelancers – especially those that work in digital marketing.
As ever, the key lies in doing some planning first and being prepared to hit the ground running. That means things like knowing how you're going to handle your accounts. Are you going to attempt then yourself or employ a bookkeeper or accountant? What about your IT? Is it up to snuff and do you know how to mend it if it breaks?
Plus, there are things like marketing to consider. Do you already have clients lined up or do you need to attract new business? And where are you going to work? Do you have a quiet room with decent broadband you can claim as your own? Or are you going to need to rent office space?
You also need to think about protecting your fledgling business from the outset. You'll want to ensure it flourishes into the future. And that means having the right insurance cover.
Protecting your in-demand freelance skills
Typically, freelancers should have professional indemnity insurance. It protects you if a client accuses you of not doing the job you were employed to do properly. And it also covers things like breach of copyright, accusations of slander or libel, and breach of confidence.
If you go out and about visiting clients (lockdowns permitting), or have people come to your premises, then you'll also need public liability. Plus, there's your kit to consider. You'll probably want to cover your business equipment and IT kit with contents or portables insurance. Here's freelancers' insurance in more detail if you want to know more
Meantime, it's a new year, the vaccine is being rolled out across the UK, and there's hope on the horizon. If your own imagined horizon involves a freelance career, then don't be put off by these uncertain times. There's work out there for freelancers as our stats show – perhaps more work than ever. It's up to you to go out and find it.
Click on the link if you'd like to find out more about insurance for freelancers. Or, if you prefer to talk, call the team on 0345 222 5391.
Image used under license from Shutterstock.
digital
freelancers
marketing and advertising