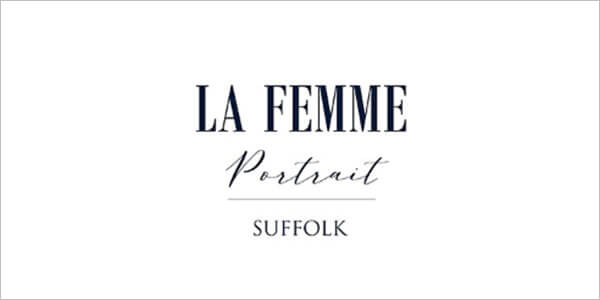 When Sarah Holmes from boutique studio La Femme Portrait said she'd be happy to meet for a chat, we jumped at the chance. Her particular style of confidence-boosting portrait photography has been winning hearts, minds and awards locally and nationally for years – there's so much more to what she does than simply taking pictures. We couldn't wait to get the inside track on what she does and how she does it.
Her journey to success hasn't been easy, though, and we were keen to find out more about the ups and downs she's had along the way, as well as what inspires her to keep going.
Over to you, Sarah...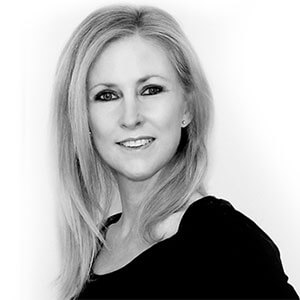 How long have you been in business?
I've been in business since 2012, when I started out as Treefrog Photography. I opened my studio in 2014, and rebranded as La Femme Portrait in 2016.
How long had you been taking pictures before you went pro?
I've had a camera almost all my life. My dad was a very keen amateur photographer who showed me the magic, and I was obsessed from a young age.
What made you take the plunge?
Becoming a single parent while raising my four children certainly made me think hard about what I really wanted to do. It easn't easy but I headed back to uni to study photography and graphic design, with an eye on starting my career as a full-time portrait photographer.
Talk us through the steps you've taken to get to this point. What was the first thing you did? What's next?
In the very early days I didn't have a studio so I launched myself as an on-location photographer working with newborns, babies, children and families. I learned very quickly how virtually all women see themselves negatively and wanted to create a business to help them build their self-esteem, feel good and see themselves in a more positive light. That was the start of what has now become La Femme.
From there it's been a case of slowly increasing my business knowledge. I enrolled on many courses (and I still do today) to expand my skills and abilities in both business and photography. Everything today changes very quickly and you have to stay ahead.
Describe your biggest challenge. How did you overcome it?
My biggest challenge has always been managing a fluctuating income while having regular bills to pay. Thankfully I'm very grateful for an incredibly supportive partner – I wouldn't have made it without him.
How's your work/life balance?
What's work/life balance?!
How do you get on with the duller side of running a business? Do you have any tips for people who find that sort of thing hard?
Nothing in my business life is dull – I love everything I do. I want to do better and I want to learn how successful people operate. When it comes to my business I want to provide it with the best foundation to grow.
It's a gift to be able to do something I've wished for my whole life and an incredible experience for me. It's easy to get dragged down when things aren't going well but everything adds something to your experience. Every piece of the jigsaw is valuable.
For those who struggle with the dull stuff, I recommend outsourcing your least favourite aspects. There's no shame in realising other people can do some things better than you can. In fact, I highly recommend seeking out support from wiser people around you- seek them out.
What do you do to get new clients? What works best for you? What doesn't?
Networking, introducing myself to people I meet, talking about what I do, marketing and staying in touch with previous clients as much as possible. Social media is a full-time commitment I find, and less successful for me in terms of booking clients. However, I know many people see my posts and are aware of my studio even if they don't book a portrait straight away.
Meeting people is a favourite aspect of my business.
Do you belong to any professional associations or networking groups or similar? Which ones? Why's it worth being a member?
Networking is always valuable even if you don't immediately get results. It will build your confidence and show you what other successful business owners are up to. We all need to be inspired.
I dip in and out of local networking groups and I'm also part of a larger global organisation with other photographers.
What's the best thing about doing what you do? And the worst?
Best thing: meeting great people and in particular seeing women change the way they feel about themselves. Worst thing: having every woman tell me (pre-shoot) they're not worthy/good enough etc.
If you had 30 seconds to give a newbie your best bit of advice, what would it be?
My best advice for portrait photographers? Work on your people skills, treat everyone even better than you'd like to be treated, work on your own confidence and know your value. Accept and manage your insecurities and weaknesses and, most important of all, believe in yourself.
Above all, remember you are your very best asset, not your camera.
Sarah's studio is appointment only – but only so she can dedicate her time to making sure your pictures are the best version of you. To see what difference that level of attention makes, take a look at her portfolio.
Get in touch by emailing sarah@lafemmeportrait.com, calling 01394 798975 or by filling in this form.
freelancing stories
graphic designers
guest posts and interviews
photographers
running a business