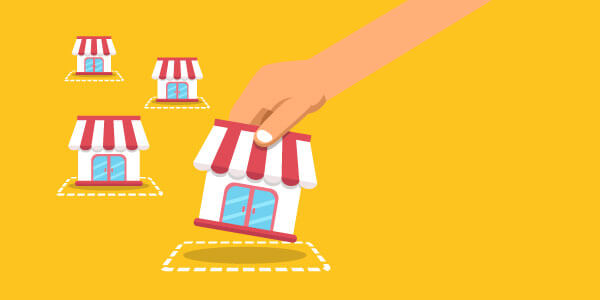 Independent thinking
Our research shows that professional photographers are fairly indifferent about whether starting in business as a franchisee is a good idea. Of the 300 or so people we asked, 44% didn't know or had no opinion on it.
Just under a third of pro photographers seemed to think there was a lot less freedom running a business this way. The flipside to that lack of freedom is a much lower risk overall, although only one in ten were of the opinion that back-up from head office and the wider franchise network made franchising more secure. Lower returns seemed to be an accepted downside, too.
It can be exciting to be part of a bigger entity with ready-made branding, letterheads, and a certain number of new leads coming your way. But assuming many pro photographers make the move from 'dedicated amateur' status anyway, overheads and insight probably aren't the biggest barriers to move into business.
Franchising like buying a business
In many ways, buying in to a photography franchise network is more like buying an existing business. There are fees and initial set up costs you don't have to pay when starting a business from scratch. Plus, the costs of being associated with the parent brand can increase as the size of the franchisee's business grows too.
That said, if the umbrella organisation believes in you, your investment will include access to training and support from the franchisor. Often these aren't just about sales – they include marketing, HR support, and other more general parts of running a business. If you do need funding from a bank, having a proven entity behind the scenes could make it easier for you to get a loan, too.
Reputable photography franchisors are listed with the British Franchise Association (BFA), membership of which is pretty stringent. Check this is the case before handing over any money or signing up to a specific franchisor. The BFA also recommends seeking legal advice from a reputable franchise solicitor (not just a general solicitor) as franchise agreements can be fairly technical.
A word to the wise
Franchisors' agreements differ and most include various bits and pieces in their support package eg, stationery, photography insurance, IT packages etc. Those things are handy, but it's easy to unwittingly double up so make sure you're aware of who's supplying what and where – having duplicate insurance policies can be messy if and when you come to claim.
What does success look like?
The general rule of thumb is that franchises have a lower failure rate than independent startups as a whole, but startups have the potential for much higher rewards.
If you're the independent, entrepreneurial photographer type who has your sights set on becoming a millionaire, then running a franchise probably isn't for you. But it can be a solid option for those with little or no business experience.