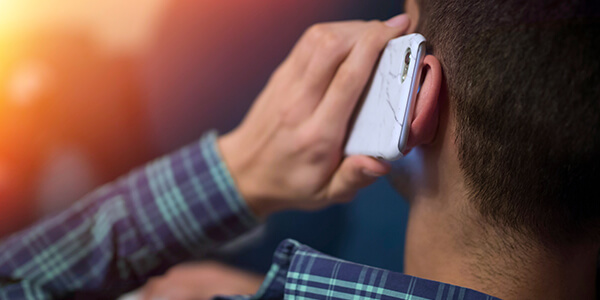 We get calls every day from customers wanting to let us know about changes to their business.
Nothing too unusual about that you might say. And you'd be right.
But, without wishing to sound too dramatic, small changes can make a big difference to your insurance.
A change of address, a turnover increase, a new company name, doing something new, and increasing your level of cover could all have ramifications.
It's why you always need to keep your insurance broker updated.
Ringing the changes


Change of address. This doesn't make any difference to your professional indemnity insurance but it matters if you have office contents cover. Does your shiny new office still meet the minimum security requirements of the policy? Is it in a flood or fire risk area? Is it of 'standard' construction (bricks, mortar, steel, etc)?
Increased turnover. A sudden and substantial revenue increase (although good news for you) could mean either: you've got loads more clients, your existing clients are asking you to do more, or your contract values are higher than before.
Any one of these could mean you're underinsured, covered only under certain policy conditions or, worse still, not covered at all. Best to check.
Additional business activities. This is a common one. Professional indemnity insurance is very particular, and you're usually only covered for the work you've declared you do. Taking on work that's outside your usual remit, and which results in a claim, won't be covered if you haven't told us about it.
Also, don't assume that because you have a policy in your company name, everything your company does is covered. Some activities are higher risk than others. For example, if you're noted as an IT contractor and you've recently started work on live financial trading systems, that's a big deal and we'll need to have a chat.
New company name. Changing from, say, sole trader to limited company status is fine and won't make a difference to your cover or your premium. However, a completely new name could mean a new direction, or a change of ownership (with new activities or revenues). Either of these could mean you need a new policy.
Naming additional insureds. If you've set up another trading name for your company to, for example, reach a new market (but the ownership and the activities of both companies are the same) that's fine. If you've been taken over by another company, gone into partnership with someone else or a client's asked to be named on your policy, your insurer could be taking on additional risk.
Increased level of cover. Clients often ask for high levels of cover. Most of the time they're arbitary or contractually required, however, and don't relate to the level of risk associated with what you're doing.
But in cases where there's a specific need to increase cover, insurers usually want to know why they're faced with potentially paying out more than they were. Are you doing something more onerous? Are you responsible for more than you were? Are your contract values higher?
In the know
Thankfully, you don't have to worry too much. Our account executives are like highly trained sniffer dogs (but without the wet noses), switched on enough to spot potential stumbling blocks in even the most straightforward circumstances.
We'll do our bit to make sure you're still covered – as long as you do your bit and keep us in the loop.
Image used under license from Shutterstock.
insurance brokers
insurance explained
managing risk
running a business