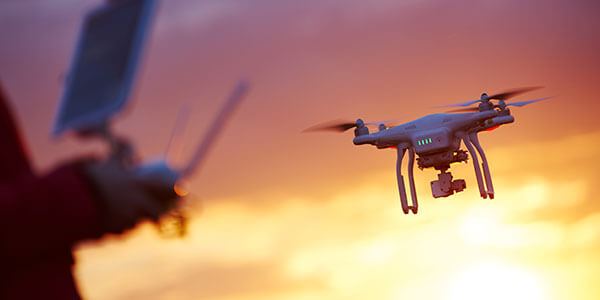 There's a new trend sweeping the photography industry: aerial drone photography.
More and more photographers are using drones or quadcopters to take previously unattainable aerial shots.
All very exciting, of course, but this lofty new perspective comes with new risks.
Fundamentally, drones can be difficult to control. They can suffer interference from other radio signals, making them suddenly and heart-stoppingly free from restraint. Combine that with obstacles like buildings, trees, birds, and the odd gust of wind, and you could be saying goodbye to your pricey new toy. Along with the camera, lens, and memory card strapped to it.
Unsurprisingly, this new proliferation of drones in our skies has prompted the government to introduce a compulsory registration scheme - not least because of the dubious flying skills of some operators. So, as of November 2019, it's been mandatory for anyone flying a drone weighing between 250g and 20kg both to register as an operator and pass an online theory test.
Winging it
The high-risk nature of aerial drone photography, and the unpredictable nature of drones, means insurers are becoming more and more reluctant to cover them.
This lack of available cover isn't just limited to your own losses either. In fact, it would be less of a problem if it was. As well as leaving you out of pocket, a wayward drone can cause all sorts of damage to people and property – all of which you're liable for and none of which your insurer will pay for.
For starters, if you have portable equipment insurance, check your drone is covered if it's damaged or lost. Don't assume it is. If it isn't, you could end up losing a serious amount of money.
Then check you're covered for potential third-party losses. That's where the big money claims are and you definitely don't want to face one of those without your insurer's backing.
Even if your insurer covers aerial drone photography now, it might not stay that way. As the number of drone-related claims rises, some insurers are beginning to phase out their cover. Although it's unlikely your insurer will change your policy halfway through its term, it's not unheard of. The first you know about it might well be at renewal.
If you're trying to find insurance that specifically covers drone use, be aware that standard photographers' insurance might not do it. Check the wording carefully. If it isn't what you need, ask a broker for their recommendations.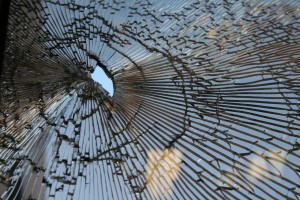 Aerial drone photography risk tips 
None of this insurance talk changes the fact that you should take extra care when using aerial photography drones.
Not only are they valuable pieces of kit, they can be potentially dangerous.
To avoid sticky situations, follow these ground rules:
Check the weather before you go out. Wind, rain and poor visibility can all decrease your ability to control your drone.
Start small. Novices should attempt only short flights, in wide, open spaces.
Keep your drone in sight at all times. If you can't see it, you can't control it.
Know your batteries. If you run out, your craft is nothing more than an expensive stone.
Don't fly your drone over other peoples' property without permission.
Try to avoid people altogether. If something goes wrong, the consequences could be drastic (and painful).
Where possible, attach a GPS to your drone. That way, if it does go awol, you'll be able to locate it.
Whatever you do, don't fly anywhere near an airport.
For more advice about aerial photography drones, and what we can and can't cover, feel free to call us on 0345 222 5378, or send an email to contactus@policybee.co.uk.
managing risk
photographers
portable equipment insurance