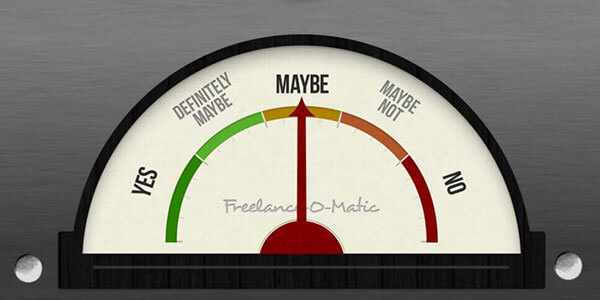 According to recruitment experts, the first Monday of the new year is the most popular day for people to quit their job and go freelance. Or at least think about it.
We love freelancers, and we want to do our bit to support them this 'Massive Monday'.
So, if you're thinking of taking the plunge, have a go on our 'Should I go freelance?' interactive tool/quiz type thing.
Remember that careers adviser you had in school? Well, the tool/quiz thing's a bit like that. Except without the questionable knitwear. It can't make a decision for you, of course, but it'll give you some things to think about.
In any case, could be the 20 most important questions you'll answer this year.
Good luck.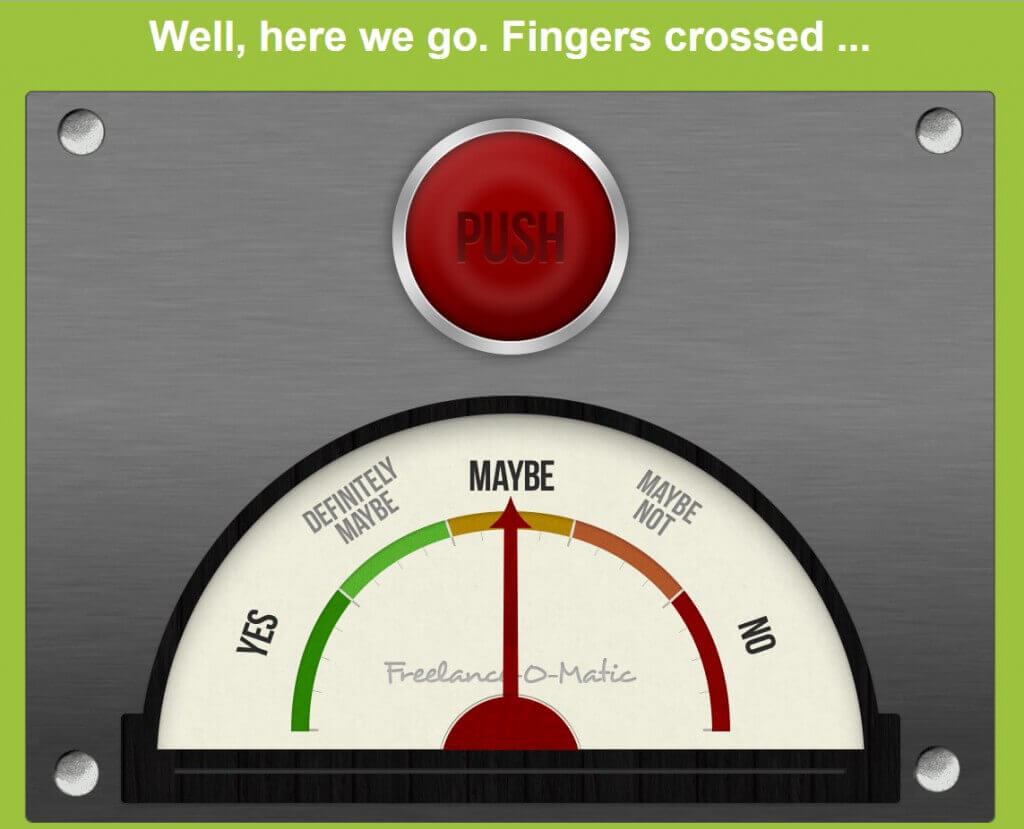 freelancing stories
next generation of freelancers
running a business