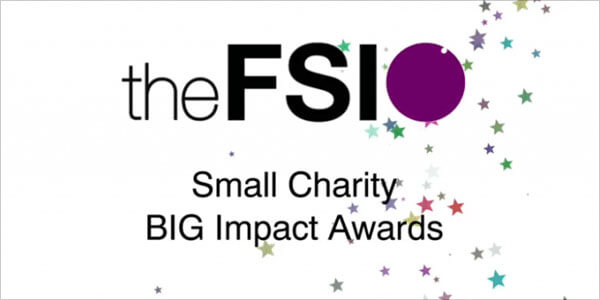 We're big fans of small charities.
As former Home Secretary and Foundation for Social Improvement (FSI) supporter Lord David Blunkett noted at the Small Charity Week 2019 launch in June: "During these politically uncertain times, small charities are the glue that holds society together."
And we agree.
Small charities make up 82% of the sector and provide a vital service to individuals and communities, locally, nationally and globally.
It's why we're proud to sponsor the FSI Small Charity Big Impact Awards, designed to showcase the important work small charities do.
The winners have been chosen and we'd like to congratulate these great small charities not only on their awards but for all their fantastic work:
Lorna Young Foundation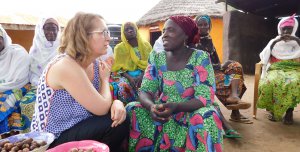 Set up in 2006 in memory of the late ethical trade pioneer, The Lorna Young Foundation (LYF) was the winner in the charity with an income under £50,000 category.
LYF works to reduce poverty in developing countries by improving livelihoods though better access to information, expertise and markets.
Commenting on the award, Hannah Clark, development manager for the LYF's Farmers Voice Radio project, said: "Winning the award has been fantastic! To get recognition for the hard work of the small Farmers Voice Radio team, and our wonderful partners across Africa, has been a huge encouragement and boost. We feel very proud to win the award, but the real heroes and heroines are the farmers across Africa, who work tirelessly, in extremely difficult conditions, to develop their farms, produce high quality produce and provide for their families and communities.
"We accept this award on behalf of all the farmers who contribute to and listen to Farmers Voice Radio programmes. This award and the video will really help us show the world what Farmers Voice Radio is achieving across Africa, lifting the voices of farmers and connecting them to the knowledge they need to make their business a success."
A Partner in Education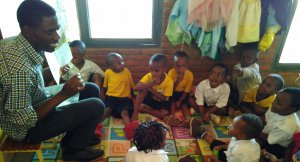 The award for the charity with an income between £50,001 - £150,000 went to A Partner in Education (APIE). APIE was first established in response to a request for help to increase access to education in Rwanda. Following consultation with local stakeholders, this evolved to focus on improving the quality of education.
Amy Barnecutt, APIE Rwanda executive director, said of their win: "A Partner in Education (APIE) is delighted to have won an FSI Small Charity Big Impact award because it recognises one of our key strengths: that we are a small organisation, rich in creativity, resourcefulness, determination, skills and knowledge, and we have used these strengths to make a huge contribution to improving the quality of education in Rwanda. As an agile organisation, we can respond quickly to help meet the needs of a country which is in the process of significant change following the Rwandan genocide against the Tutsi 25 years ago.
"The FSI award will support us in showcasing our achievements and ambition to stakeholders and donors. The short film that has been made about APIE as part of the prize is a brilliant tool for educating and engaging different audiences. It provides a snapshot of our school - Umubano Academy in Kigali - and shows how we can use this model of excellence to help drive up the quality of teaching and learning across Rwanda. We hope the film will inspire other individuals and organisations to support our work as donors and partners, and we have plans to use it as a key element of our new fundraising strategy.
"The award is also an acknowledgement of APIE's effectiveness and accountability. We are incredibly proud that FSI - an expert in small-scale charities - has chosen to champion our organisation and believes in our capacity to deliver real change. This gives us additional credibility as an organisation in the increasingly competitive funding landscape, and we are determined to continue to prove that APIE has the energy, resilience and expertise to be a leading force for change in the Rwandan education sector, in partnership with our many stakeholders."
Raising Futures Kenya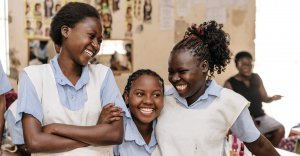 The winner of charity with an income between £150,001 - £250,000 was Raising Futures Kenya. Founded in 2001, its aim is to provide practical support in education, training, health and emotional wellbeing for vulnerable children and young people in Kenya.
Fell UK Director Vic Hancock said: "Our team in Kenya work incredibly hard to achieve the impact we've seen in the last 18 years and change the lives of vulnerable young people in Kenya. I am so proud of them and of Raising Futures as an organisation. We are all so excited win this year's Small Charity Big Impact award for our category. Small charities have so much to offer but often go unnoticed - we're very grateful that The FSI has recognised our work!"
Florence Olwenge, Seed of Hope manager, added: "When I need to push myself, I think of the many lives that we change through our Seed of Hope vocational training programme and my spirits are lifted. Today we are recognised as winners, which we will always be as we continue improving lives by empowering and mentoring vulnerable young men and women".
Dandelion Time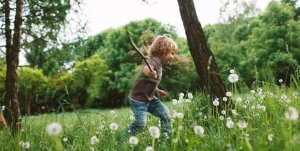 Established by a local GP in 2003, Dandelion Time was started to support the growing numbers of children presenting mental health difficulties. The GP was concerned with the lack of services available to these children to tackle the health and social welfare issues that had led to their difficulties and formed the charity.
They were awarded charity with an income between £250,001 - £500,000.
Dr Caroline Jessel, chairman of Dandelion Time said: "We are thrilled to win this award. It will give our funders and other stakeholders the reassurance that our work has a high impact on our service users.
"In the Autumn we are opening a Dandelion Time, it'll give credibility to new supporters and funders as we expand into new geographical areas, and it's a news story, something to celebrate and share with all our supporters."
Grapevine Coventry and Warwickshire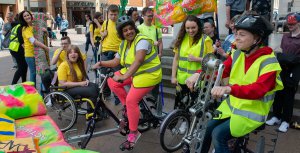 The winner of charity with an income between £500,001 - £1 million was Grapevine Coventry and Warwickshire who help vulnerable people get the support they need to take control, turn their lives around and realise their potential.
Clare Wightman, CEO of Grapevine Coventry and Warwickshire, remarked: "We feel really delighted to have won this award of course. It means a great deal in this our 25th anniversary year to be recognised for our work in this way. It helps us because it shows others that we can really make a difference in the lives we exist to help."
The Small Charity Big Impact Awards were set up to celebrate the huge impact small charities have, and we're chuffed to be involved.
We can't wait to celebrate with the winners and present them with their awards on 25 July.
It's truly deserved.