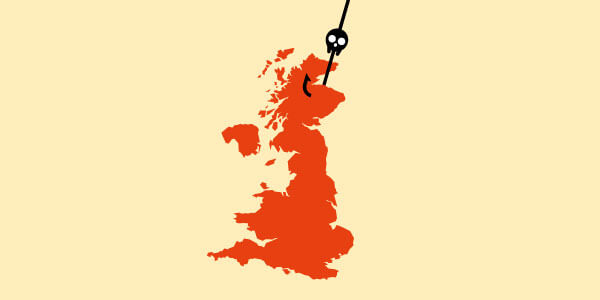 Are you ready to fight cybercrime?
Despite the government's best efforts, cybercrime remains a threat to UK businesses. According to a new report, 60% of small businesses experienced a breach in the last year.
Although cyber insurance is available to help businesses protect themselves from cybercrime, the study found only 2% actually have it. The other 98% are completely exposed.
The report also revealed the average cost of a cyber attack on a small business is between £65,000 and £115,000. For businesses without insurance, that could cause some serious problems.
So why aren't SMEs buying cyber insurance?
Emma Philpott, CEO of IASME, says, "businesses simply don't realise they are at risk and assume cyber criminals are only targeting banks or large online retailers."
In fact, small businesses are equally likely to suffer a cyber-attack as large businesses. But for different reasons.
The data held by large companies may be more valuable, but small businesses are easier to hack. In the words of Jason Healey, cyber expert at the Atlantic Council, "it's easier to rob a house than a museum, and it's easier to rob a museum than the Louvre."
It's likely many small businesses simply don't know cyber insurance exists. Almost half of the chief execs interviewed for the government study had never heard of it.
A further 22% of small businesses asked admitted they "didn't know where to start" with cyber security.
What are insurers doing about it?
According to Adrian Colosso, CEO of Howden Broking Group, the insurance industry could do more to help SMEs protect themselves.
He says, "we continue to bury our collective heads in the sand when it comes to protecting against the potential devastation of a cyber-attack."
The British Insurance Brokers' Association (Biba), knows insurers aren't doing enough against cybercrime. In its 2015 manifesto, Biba promises to improve the insurance cover available for cyber threats. It wants insurers to raise awareness of cyber insurance, and improve their policy wordings.
Take control
While it's good to see pressure on the insurance industry to promote cyber cover, that's only part of the solution.
Cyber insurance is a safety net: it doesn't replace the need for good security practices. Small businesses still need to be proactive in protecting themselves.
Cyber criminals want to target as many businesses as possible, with as little effort. The more difficult you make their job, the more likely they are to give up and go elsewhere.
For more information, check out the government's site for preventing cybercrime.
cyber liability insurance
managing risk