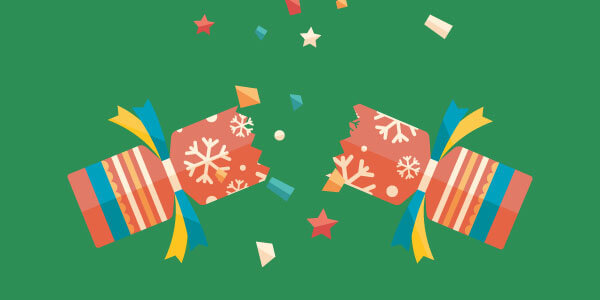 Tell us about someone brilliant you've worked with and they could win a splendid Christmas hamper from our favourite festive foodies, Suffolk Food Hall.
Christmas cheer
Have you worked with a person, business or charity this year that's done something remarkable?
Have they gone above and beyond or been especially helpful and supportive?
If so, please tell us. We want to know who they are and why they should get a pat on the back.
Season's eatings
Here's how to nominate your Christmas cracker:
Go to our Facebook page
Tell us who you think deserves a hamper, and why, in the comments
Feel free to nominate more than one person or organisation, and don't hold back on why you think they're great. You've got till 15/12/2019, so have a think and let us know before then. We've got one hamper for a business and one hamper for a charity – see below for the T&Cs. You don't have to be our customer to enter, and neither does your nomination.
Good luck, and Merry Christmas from us all.
What's in the hamper?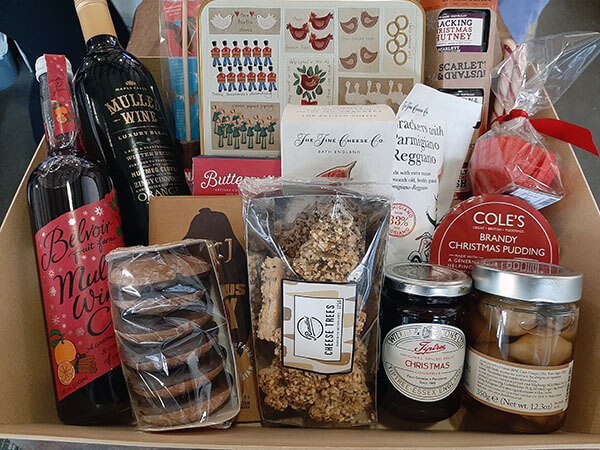 Scarlett & Mustard Christmas Cracker (3 x 125g chutney, relish and pickle)
Rocky road Christmas pudding
Cole's brandy Christmas pudding
Buttermilk mince pie fudge
H&J Delicious Dark chocolate
Maple Falls mulled wine
Belvoir Mulled Winter cordial
Tiptree Christmas conserve
Fine Cheese Co fig, honey & extra virgin olive oil crackers
Fine Cheese Co Parmigiano Reggiano crackers
Gnaw marbled choc shot
Farmhouse 12 Days of Christmas biscuit tin
Lambertz Lebkuchen dark chocolate cookies
Rendles cheese trees
Pickled onions
Peppermint candy cane (x2)
T&Cs
You're nominating a person or organisation to win one of two Suffolk Food Hall hampers.
Entries close at 5pm on 15/12/2019.
You can nominate as many people or organisations as you like.
If your nomination wins, we'll notify you through Facebook. We'll share your name (or your business's name) and the winner's name (or their organisation's name) publicly, having contacted them for consent first.
We're not responsible for any problems with the hamper, what's in it or how/when it's delivered. If you're not happy about anything, get in touch with us and we'll talk to Suffolk Food Hall.
This competition isn't affiliated with Facebook.