#MicroBizMattersDay is the perfect way to kick off the New Year and get you on track for a rocking 2017.
It's a great opportunity to rub shoulders with some of the UK's best entrepreneurs and their supporters, too. See who's going, and what's going on, here: http://microbizmattersday.rocks/
Fancy it? We're heading there for the day and we want you to join us. All you have to do is give us your top tip for running a micro business, and you could win one of two tickets to the main event on Friday 13 January 2017. And, yes, we'll even pay for your travel.
Just tweet your tip to @PolicyBee, or comment on our FB or LinkedIn post. We'll announce the winners on Wednesday 4 January 2017.
Already busy that day? Not a problem – get involved from the comfort of your own home or office: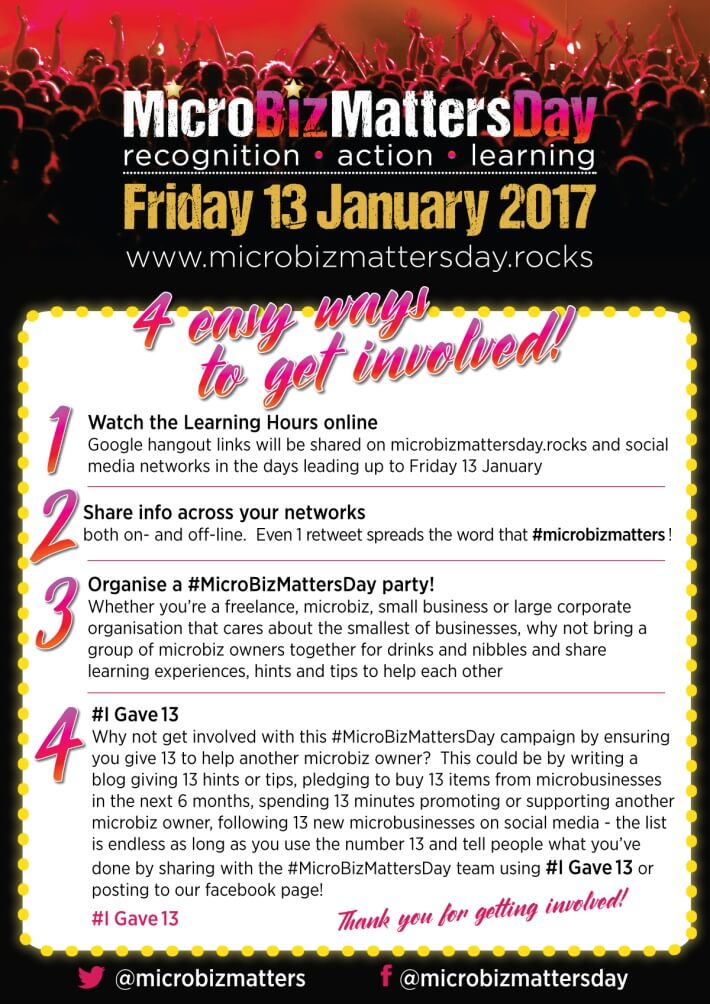 T&Cs
You have to be free to travel to #MicroBizMattersDay, it's at Pimlico Plumbers, 1 Sail Street, London, SE11 6NQ on Friday 13 January 2017.
We'll only pay for journeys starting in Great Britain.
We'll pay up to £100.
You can travel how you like, but you'll need to send us proof of your journey's cost, eg, a valid train ticket receipt. We'll reimburse you via Bacs or cheque after that.