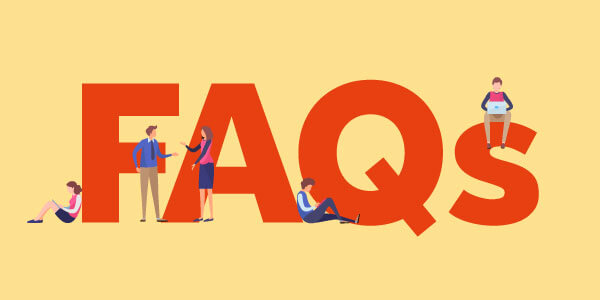 It's not news to us that business insurance queries can make you feel woolly-headed.
To help you on your way to insurance enlightenment, here are a few head-scratchers we've been asked recently – and their answers. If one person's confused by something, there's probably loads more people who just haven't asked yet.
We've included a few of your employers' liability insurance queries, as it's the only type of business insurance that's required by law. So it's worth getting your facts straight on this one.
1. What's retroactive cover and why do I need it?
Retroactive cover is a sort of backwards extension to your professional indemnity insurance. It allows you to stretch your PI back to a date in the past, before you actually took out the policy.
This means that work you did before your policy's start date, and after the retroactive date, is covered.
It can take months, or even years for PI claims to develop. Even if you completed a project six months ago, it doesn't mean a big problem won't rear its ugly head. This is especially true if you work in areas like architecture, engineering, or surveying.
Click on the link if you'd like to read more about retroactive cover.
2. Can I get a 'no claims' discount?
We've had a few customers ask us if we can offer a discount on their insurance, as they've never made a claim.
Sadly, business insurance – especially professional indemnity – doesn't work like that.
3. Do you really need this much information from me?
We've actually answered this one before, but yes, we do.
It's important we ask about anything that could have an impact on your insurance. Failure to tell us everything might save you a bit of short-term time but, worst-case scenario, it could invalidate your insurance if you claim.
That's what they call a 'false economy'.
4. Do I need to tell my employees that I have employers' liability insurance?
You don't need specifically to 'tell them', no.
But you do need to display your insurance certificate somewhere they can read it. You also need to make it available to HSE inspectors if they ask for it. Failure to do either of these can result in a £1,000 fine from the Health and Safety Executive.
5. Do I need to keep old employers' liability insurance certificates?
It used to be a legal requirement for businesses to keep all their employers' liability insurance certificates for 40 years. That's because it can often take time for work-related illnesses to develop. This requirement was dropped in October 2008.
That said, we do recommend keeping hold of them for your own records. After all, you may still be liable for illnesses or injuries sustained by past employees, many years after the damage was done. Without them, you may find your ex-staff very insistent that you pick up the tab for their urgent medical bills.
6. If I hire more employees, do I need to update my employers' liability insurance?
Sort of.
Your level of cover stays the same but how much you pay depends on your company's annual payroll figure. Generally speaking, the higher your payroll, the more you'll pay.
If you have a continuing policy that runs for a year, then starts immediately again for another, your policy wording will likely include a 'maximum allowable payroll figure'. If you take on more people, pushing your payroll above this maximum figure, get in touch and we'll see how and if it makes a difference. As a heads-up, it's likely your premium will increase.
7. How much employers' liability do I need?
The compulsory amount specified by the HSE is £5 million.
However, you'll find that the minimum level of cover offered by most insurers is £10 million. Don't worry, they're not trying to fleece you; historically, £5 million isn't really enough cover.
8. Does employers' liability include asbestos cover?
If you're just looking to buy employers' liability insurance that covers your employees from the effects of asbestos in buildings, you may be able to get cover. Some insurers don't specifically exclude asbestos risks from their policies, but are often reluctant to offer cover.
In other cases, insurers will offer it, but they'll limit the level of cover to something like £5 million. As we mentioned above, that's not very much; especially when you're dealing with something as nasty as asbestos. Many other insurers simply don't offer it.
If having asbestos cover included in your employers' liability insurance is something you're particularly concerned about, it's worth calling your insurer or broker. Even if they can't arrange cover themselves, they may be able to recommend someone who can.
That's it for now. If you have any more business insurance queries, give us a call on 0845 222 5391 and we'll do our best to answer them.
Image used under license from Shutterstock.
architects
claims
engineers
insurance explained
retroactive cover
rules and regulations
surveyors