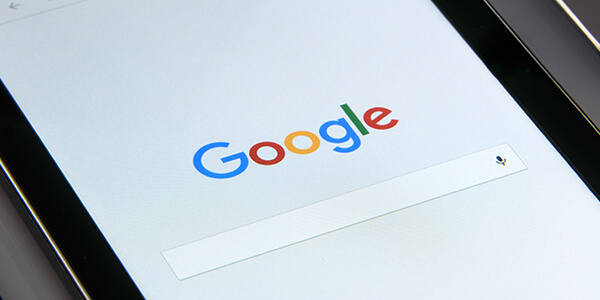 Being PolicyBee

Like every digital company, we're proud of our website. We work on it daily, adding new content and tweaking existing content; making it more readable.
We review the design and the layout. We investigate where our traffic originates, we analyse the bounces, we track the traffic reaching our e-commerce path and then we analyse the fallout. And so on.
When a customer reaches us, we like to think we do pretty well (although we always want to do better). The good feedback we get from our customers shows we must be doing something right – and helps us improve the things we're not.
The rub
That's great but to get our traffic in the first place we have to bow down to the great pay-per-click god that is Google advertising.
Pay-per-click advertising is expensive, no doubt. Sometimes it seems like an awful lot of money is going straight out the door, but 10 years ago we'd have spent similar amounts creating and sending out mailshots. Sign of the times I guess…
The goal, of course, is to be one of the lucky few recognised by Google as a truly valuable service and as such, raised up the natural ranks for free – a reward that can be worth a saving of £250k per year.
The sub plot
What I love about the Google stance - and especially so after their Panda update at the start of 2011 - is that they want to reward sites which are unique and high quality.
Google has to index 4 billion websites. It has to do that comprehensively and regularly and for most website owners they'll never be satisfied with the regularity the GoogleBot chooses for their website.
So can we stick to the PolicyBee values, provide a great service and reach position one in Google naturally?
The challenge
Google consider plenty of ranking factors and, thankfully, none mean we have to change who we are. But we do have to pay more attention to these factors, and work a bit harder.
Here's what we've learnt:
Unique, fresh content
Work on your site daily, improve it, add to it but don't go scraping (copying content from other websites). A blog is a great way to do this, and if you add comments, you could well have other people adding unique content to your site too. Plus they're increasing their engagement with you and your website.
Avoid any kind of duplication
Just like you shouldn't copy from others, don't copy from yourself – don't forget your meta tags and page titles.
Be as fast as you can be
If it's important for the user experience, it's important to Google. Ensure your page is the fastest to download and test it by using the many tools and techniques available. These are just some we've used recently: Google's own browser plug-in PageSpeed, CSS sprites, GZip and Minify.
Fix any and all website errors
This potentially indicates if your website looks how you intended. And, more importantly, whether it's been cared for and continues to be cared for. Check out the w3c validation service.
Help, I need some links. Help, not just any links
This is so important, possibly the most important. Google believe that if people are linking to you, they've done so genuinely and want to recommend you to the world. Lots of people buy links or build spam websites to do this as a kind of shortcut. However, it's unethical and known as a black hat technique – Google detest it and work hard to de-index those websites. If you find a site like this you can tell Google yourself.
Getting the thumbs up from Google is tough and it takes months of hard work. The payoff is a visible and valuable website, and a growing and loyal customer base. So it has to be worth it, right?
This is obviously a massive subject. I could go on, but I need to get back to work on our website!
running a business