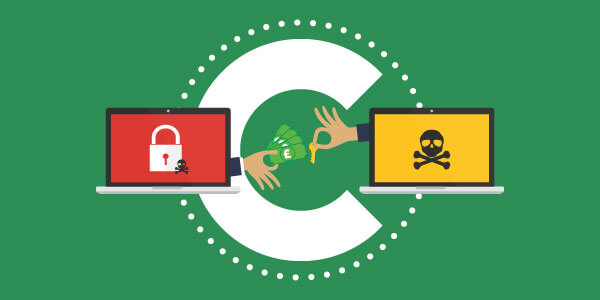 As if small business owners and managers haven't got enough to worry about, along comes a 'C' word: cybercrime.
Or rather, 'C' words, because there are quite a few of them: cyber-attack, cyber risks, cybersecurity, cyberwar and so on. They're everywhere.
Perhaps unsurprisingly, there's a fair bit of doom and gloom around these terms. So we're quite keen to move the discussion on from how to prevent cyber-attacks, to how to recover from one and get your business back on track as quickly as possible. Also, awareness of your cyber risks.
How serious are my cyber risks?
We know hackers aren't necessarily in it for the money (although most are). And we know some do it purely for the respect and admiration of their peers. Whatever their reasons for getting involved, we know that numbers are growing all the time.
That's bad news for businesses. And, as our study The Business of Cyber Recovery shows, this diversity of motivation means it's more of a matter of 'when' not 'if' small businesses fall victim to cybercrime.
Being prepared for this inevitability is, clearly, essential. Because if your systems are in lockdown and you can't access data, you won't be able to run your business. It's likely that unless you have cyber insurance, you're going to have to throw a certain amount of money at the situation.
How much does it cost to recover from a cyber-attack?
How much exactly is hard to say. Mainly because every attack is different and every business is different – some are simply more prepared than others.
That said there are certain likely-to-be-unavoidable, common-to-all expenses.
For example, the immediate costs to your business such as getting your website and/or your IT systems back up and running. Also, recovering data, and putting measures in place to make sure the same attack doesn't happen again.
If you're lucky that might be it – presuming you don't have to pay hackers a ransom, or deal with any of the all-too-common knock-on effects. But even with minimum business downtime, it's likely the bill will be thousands rather than hundreds of pounds.
Ready or not?
Our research shows that three-quarters of UK small businesses haven't put any budget aside to deal with the aftermath. 43% will react if and when a cyber-attack happens, and have no plans in place otherwise.
Young business owners and managers seem to have a better understanding of potential cyber risks, but as people get older the more sceptical they are about the likelihood of a cyber-attack. Only 22% of 18-34-year-olds think a cyber-attack is unlikely, compared to 41% of 35-54-year-olds and 56% of 55+-year-olds.
The situation is similar when we look at the size of a business based on the number of employees. Sole traders believe they're least at risk from a cyber-attack, with 71% saying it's unlikely. This compares to 32% of businesses with 10-49 employees and 20% of businesses with 50-249 employees.
Hidden charges
If the only costs you face following a hack are those to fix your IT systems then, frankly, you've got off very lightly.
Many businesses might not be so lucky and could face a spiralling list of costs including hiring PR and social media support to limit reputational damage, and legal support to make sure regulators and customers are informed correctly.
Then there's dealing with, and paying for, customers claiming compensation for their lost data. You might need to set up a small call centre to deal with customer queries and pay to replace valuable intellectual property. All of this on top of the obvious loss of earnings during the attack.
Limiting your cyber risks
Of course, businesses should do everything they can to prevent a cyber-attack. But they need to be ready to recover from one too. It's very much a cat and mouse game and no business is immune.
We're all familiar with the terms cybercrime, cyber-attack, cyber risks, cybersecurity (loads more 'C' words explained in our cyber glossary). But it's now time that we make cyber recovery part of the general discussion too.
You can test your cybercrime knowledge and find out how prepared your business is for a cyber-attack with our cyber-risk assessment tool. Or, for more info on cyber insurance, click here.
Image used under license from Shutterstock.
cyber liability insurance
insurance explained