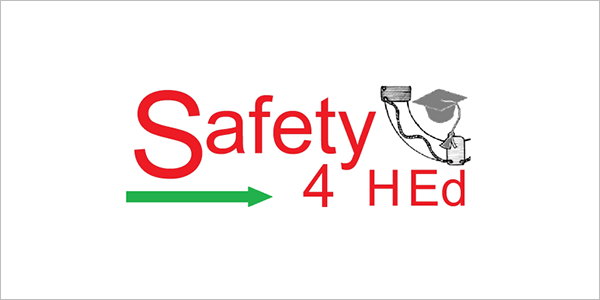 The latest in our series of customer interviews, this one comes courtesy of Vincent Theobald-Vega from health and safety consultancy Safety 4 HEd.
Name: Vincent Theobald-Vega
Telephone number: 07940564889
E-mail address: vincent@safety4hed.co.uk
What do you do: Safety Consultancy and Training
How long have been in business: Just started January 2012
Website: www.safety4hed.co.uk
Twitter ID: @VTheobaldVega
What do you love most about running your own business:
Being able to help people and do the job in the most direct way with the least paperwork.
And what one thing would you change:
Finding easier ways to get to talk to people and be able to offer suitable assistance.
What's been your greatest success:
Before freelance work I was a very successful HSE Inspector for 10 years - who really did help people to get things right (and I have the letters to prove it!), and for the last 13 I have been a University Safety Officer, dealing with highly complex research safety issues. In all this time I have been able to make other people's lives safer and frequently easier and at less cost than just guessing or ignoring the issues.
What's the best advice you can give someone starting up in business:
Plan well then do it.
Who do you most admire in business and why:
The many small companies that occupy niche markets and do it well - quality service is the most important thing that I valued when working for large organisations.
What would you do if you won the lottery:
Find out who was using my name when they bought the ticket! I don't gamble.
Why do you have professional indemnity insurance:
To make sure that in the very unlikely event of me really getting it wrong my clients will not suffer as a result.
guest posts and interviews
health and saftey consultants
running a business