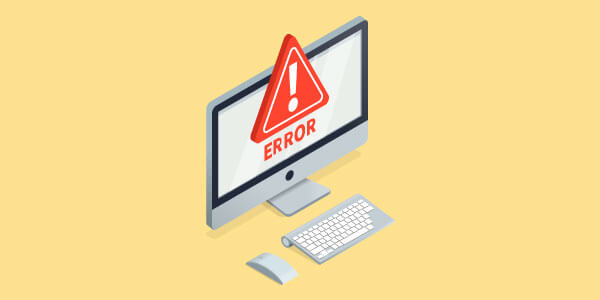 We all hear a lot about cybercrime. Hacks, data theft and ransomware attacks are very much the digital flavour of the day.
Which got us thinking. We know businesses are at an ever-increasing risk of a cyber-attack, because risk is our business, and we've seen the figures. It's why we offer cyber liability insurance.
It's also why we decided to conduct our own cybercrime survey, to find out how aware small businesses are of the risk. Also, how many of them have a plan of action in place for if (when?) they're hit by a cyber-attack.
Our cybercrime survey says....
We asked Opinium to help us question 500 small-to-medium UK businesses about cybercrime and got some interesting results.
Our survey revealed that a lot of you are, in fact, anxious about cybercrime. So much so that nearly a fifth of you are losing sleep over it, while a third believe an attack is more a matter of 'when' than 'if'.
All apart from sole traders, that is. They appear to be largely in denial, with nearly three-quarters believing an attack is unlikely.
But even among those of you concerned about cybercrime, not many of you are doing anything about it. In fact, most of you say you'll wait until something actually happens before taking action.
Other factors the survey highlighted as affecting small business' degree of cyber readiness include geographical location and the age of the owner. The sector a business operates in also has a role to play.
Alarm bells
SMEs do need to wake up to the financial implications of cybercrime however, with research by Hiscox putting the average cost of an attack at not far off £26,000.
And with almost three-quarters of the businesses we surveyed admitting they have no reserves put aside to cope with the consequences of cybercrime, it might be time for SMEs to start thinking seriously about a contingency plan.

To embed this image - copy and paste the code below

Infographic by PolicyBee
Image used under license from Shutterstock.
cyber liability insurance
managing risk