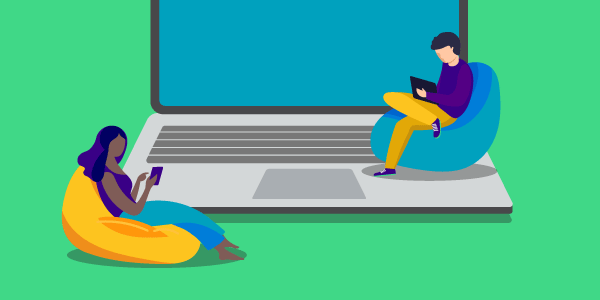 It's hard times in the third sector right now. The coronavirus pandemic is putting a strain on charities and community groups the length and breadth of the country.
With most fundraisers and events cancelled both during and after lockdown, thousands of charities have seen their donations fall off a cliff. And all at a time when demand for their services has soared.
A toxic combination of cuts, economic recession and fears of a second nationwide lockdown make it easy to see why so many not-for-profits fear for their future.
Fortunately, necessity is the mother of invention. There's good news in Rapidata's research, which shows charities actively finding new ways to engage with their audience online.
According to their survey, over two-thirds of UK charities increased their digital communications as a response to lockdown. Of those, 71% increased their use of social media; 62% their use of marketing e-mails; and almost half (46%) their use of online advertising and virtual events.
Promising signs. Even so, the switch to digital can be an uphill battle for smaller organisations - especially those that favour face-to-face fundraising and campaigning over online wizardry.
Below, we offer some tips for charities and community groups looking to make the leap. Also, suggestions for online tools and systems that are cheap, effective and easy to use.
There's another bonus in that many companies offer their software and systems at a lower price to not-for-profits. There's a range of discounts available, sometimes as much as 50%.
Manage your contacts online
Gone are the days of little black books. Storing your contacts in a customer relationship management (CRM) system means you can track donors and reach out to new ones from the comfort of your kitchen table.
Different systems have different functions, like project management tools, e-mail builders and data analytics. Some CRMs are more costly and time-consuming to implement, so it's worth doing your research before deciding on one.
For example, HubSpot offers a free basic version, with the option to upgrade to a sales, marketing or customer service bundle. Meanwhile, Salesforce is free for up to ten users and is specifically geared towards non-profits. A social media-savvy option is Salsa, which integrates easily with Facebook and includes a free fundraising app.
Shout it loud and proud
If social distancing, shielding or lockdown rules mean you're not regularly out and about, attending events or canvassing friends, how will people know what you're up to?
E-mail, social media and a website are a must; and luckily, there's plenty of tools to help get you started. Website builders Wix and GoDaddy have an easy drag-and-drop interface. If you're looking for something specifically designed for charities, White Fuse has a built-in contact database and donations platform.
For help with marketing e-mails, Mailchimp is a good bet. You can use it to draft and design e-newsletters, check back on performance, and schedule future e-mails.
SurveyMonkey (spot the ape theme) is another great way to reach out to your audience and ask their opinions. Top tip: you can use it to find out how your supporters prefer to be contacted, and which forms of digital channels they most engage with.
As for social media, it's only effective if you're monitoring it. You can forget ad hoc posts. Lightful helps you schedule your social media, then gives you updates on your performance. SocialPilot allows you to monitor multiple platforms and is strong on analytics. It even helps to identify 'influencers' to help increase your visibility.
Take time out for e-learning
This year's Digital Charity Skills Report highlighted the need for charity staff and volunteers to brush up on their training. It highlighted lack of know-how as the second biggest barrier to getting the most out of going digital.
Learning doesn't have to mean sitting in a classroom, though. The Foundation for Social Improvement (FSI) runs e-learning courses in areas like fundraising and stewardship.
The government-backed Skills Toolkit is also useful. It allows pretty much anyone to build up their digital skills for free, from introductory lessons in social media to a 40hr digital marketing course with Google.
Look out for what your suppliers offer too. For example, each of our specialist insurance policies for charities and not-for-profits comes with free access to Flick Learning. Courses cover important topics like health & safety, safeguarding and data protection.
Get creative with virtual fundraising
Unable to raise funds in your usual way? Not a problem in this digital age. If there's one thing lockdown has proved, it's that people are willing to think outside the box when raising money for a worthy cause.
We've seen it all, from Captain Tom's viral campaign to walk in his garden, to online auctions, classical music concerts via Zoom, and live-streamed cooking classes.
Right now, there are more online fundraising platforms than you can shake a donation box at, from well-established ones like JustGiving and Virgin Money Giving to newer contenders. Givey, for example, is geared towards smaller charities keen to raise funds through social media. Total Giving is free and allows the charities who use it to keep 100% of their donations.
We're digital too. If you'd like to find out more about our specialist charity insurance, click here. Or, if you'd rather talk to one of our friendly advisers, call the team on 0345 222 5391.
Picture used under license from Shutterstock.
digital
social media