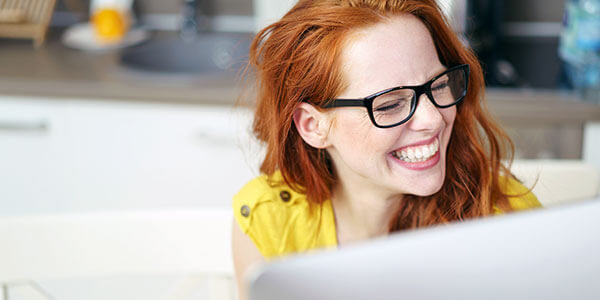 Positive mental health is a hot topic. And rightfully so. Because when people's heads are in a better place, it makes not only for happier individuals but for a more contented society all round.
Positive mental health is important from an employer's perspective too - one crucial reason being productivity. According to the Mental Health Foundation, better mental health support in the workplace can save UK businesses up to £8 billion per year.
Our own research shows that almost a third (30.6 %) of staff have taken sick days because of mental health issues. And that suggests employers should be paying as much attention to supporting their staff's mental health as their physical health.
Tell me more….
For staff who may be suffering from mental health issues it can still be a very difficult conversation to have with a line manager about what is going on.
The fear that they may lose their job or be judged can often prevent people from speaking up. But the hope is that by creating an open culture where mental health issues are treated the same way as any other illness, that fear will dramatically reduce.
A recent social media campaign by health platform Made of Millions highlights that while we may be more open about positive mental health or lack of it in our personal lives, there is still more to be done to encourage openness in the work place.
Their #dearmanager campaign aims to encourage open and honest conversations between managers and employees about mental health across the world. The campaign reinforces the message that it may well be topical now, but mental health should be something that employers are aware of continuously, not just on the appropriate awareness days or months.
What do I need to know as an employer?
According to the Health and Safety Executive, whether work is causing the health issue or aggravating it, employers have a legal responsibility to help their employees.
Work-related mental health issues must to be assessed to measure the levels of risk to staff. Where a risk is identified, steps must be taken to remove it or reduce it as far as reasonably practicable.
Some employees will have a pre-existing physical or mental health condition when recruited or may develop one caused by factors that are not work-related factors. In these cases employers may have further legal requirements, to make reasonable adjustments under equalities legislation. Information about employing people with a disability can be found on GOV.UK or from the Equality and Human Rights Commission in England, Scotland and Wales.
Some things you can do to promote positive mental health:

Make sure you have a mental health at work plan.
Foster an open culture so that staff feel comfortable being open about issues that may be affecting them.
Ensure your line managers have the appropriate tools and training to help them actively listen to and support team members who may be suffering with their mental health.
Encourage a good work life balance to avoid a stressed-out work force. Little things such as ensuring people take a break at lunch time can make a big difference.
Consider offering flexible working where possible to those that need it.
Offer an employee health and wellbeing package like Equipsme which provides mental health support such as counselling add-ons, giving you the flexibility to tailor benefits package to the individual.