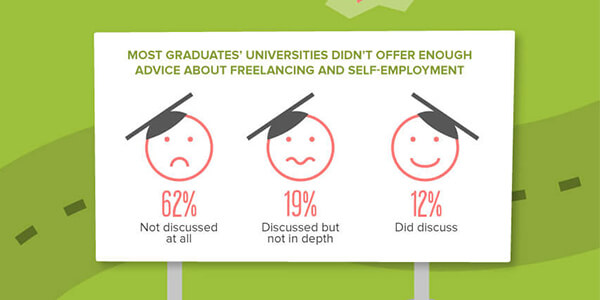 Freelancing is one trend that's not going away: the number of people in self-employment is at its highest level for forty years. And it's not just professionals with years of experience who are getting involved. The number of graduate entrepreneurs is rising too.
We asked 1,002 recent graduates their thoughts about freelancing. Here's what they said...

To embed this image - copy and paste the code below

Infographic by freelance insurance broker PolicyBee. We arrange professional indemnity insurance, public liability insurance, cyber insurance and more.
next generation of freelancers