Who better to tell you about the ups and downs of running a small video-making business than someone who's actually doing it?
Josh from Colchester-based brand video specialists PureMotion spills all in our revealing chat about the who, what, when and how of starting and developing a videography business.
Take it away, Josh...
How long have you been in business?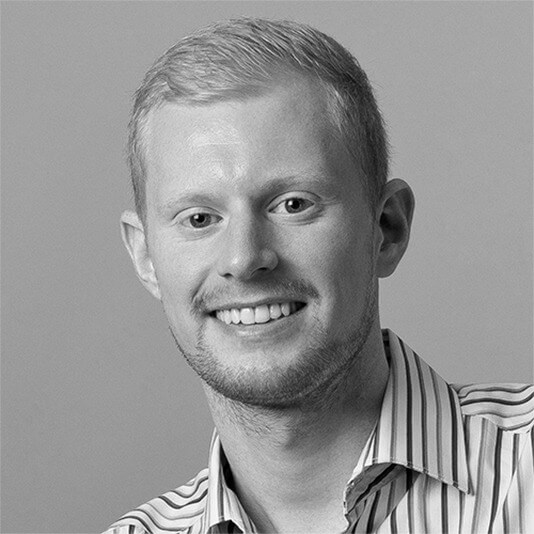 I've been in business for seven years now. I started when I was a student, and used my time between lectures and classes to build some kind of brand and service offering that was ready for me to step into full time when I'd graduated. It was quite a unique position to be in, as I went to a local university so was able to set things up without drifting too far from home.
How long had you been shooting videos before you went pro?
I'd always been a film and media buff, although the production side of things was something I wasn't involved in until I met my business partner and we started our company. My partner is an accomplished video editor, so was certainly the brains behind that side of the operation! It was very much a case of pooling our skills and dividing up tasks to deliver our service most effectively. Fast forward seven years and I've shot hundreds of videos, so it's a skill I've been able to really develop since then.
What made you take the plunge?
For me, it was spotting an opportunity and just diving in. Being a student at the time, and knowing the job market was more-or-less on its knees, the idea of starting a business was very attractive. It was the middle of a recession too, but we didn't let that get in the way too much. My business partner had been a friend for several years beforehand, and a conversation one day turned into a business idea. I always knew I'd like to run a business, it was a case of waiting for the right opportunity to come along.
Talk me through the steps you've taken to get to this point. What was the first thing you did? What's next?
It's all been a bit of a blur! When we started out, we didn't really have much of a business plan, it all happened quite organically. It was a relaxed start, as studying meant I couldn't devote all my attention to the business anyway. Over the first couple of years, we made sure all the basics were in place – a proposition, a website and a handful of reliable clients. That was enough to get the ball rolling, allowing us to jump in and step things up a gear after we'd graduated.
How long did it take before you considered it a viable, bill-paying business? What sacrifices have you made to keep it going?
We realised pretty quickly we could make it work, but weren't oblivious to the challenge ahead. You can't be under any illusions: counter-intuitively, it's not about making money. The mindset I use is that you're investing in your future and the future of your family. Inevitably, that requires some sacrifices. Time, obviously, is the main one. There are occasions we've been in the office until 3 am working on an urgent project, and there will be more of those ahead. But I wouldn't change anything about it, it feels incredibly productive and satisfying in the knowledge that you're doing it all off your own back.
Describe your biggest challenge. How did you overcome it?
It's got to be standing out amongst the crowd. We're in a fast-growing industry, with new businesses popping up seemingly every day, providing a supposedly similar service. It doesn't matter how good you think you are, it's demonstrating it that's the key. Anyone – in theory – can go out and buy a camera, if you don't already have one on your phone. Most computers and devices these days come with some kind of basic, free editing software. That makes you a video producer, right? Well, not quite. Honing your message and what makes you different is the biggest challenge, and it's not getting any easier.
How's your work/life balance?
Running a business can be a blessing and a curse. On one hand, you have the flexibility to work when you want to. But on the other, you sort of… don't. To a large extent, you're at the mercy of clients, projects and deadlines. Sometimes you're away over the weekend, especially if you need to travel far afield for a shoot. If you're not there, it's not getting done, and you're not getting paid. It's as simple as that. I like to think I've reached a balance where I can retain my full commitment to the cause, but I have flexibility and can take time off if I need to. It's important to have contingency plans though, it's not as easy as walking out the door and disappearing. Even when I'm not at work, I never feel switched off. I'm constantly thinking about the business and what I can do to move it forward. It's more than a full-time job.
How do you get on with the duller side of running a business? Do you have any tips for people who find that sort of thing hard?
Luckily, these days, technology has your back. Doing the accounts, for example, isn't something I particularly enjoy. It feels like one of those tasks that I know has to be done, but the time needed to do it never feels that productive. Making use of online accounting software really helps speed this process up. Putting in place a good CRM helps with keeping track of your contact with clients, managing projects and following up on leads, too. In an environment where you're wearing multiple hats, these tools are an absolute Godsend.
What do you do to get new clients? What works best for you? What doesn't?
We love it when a client recommends us, and it's won us a lot of business. We're always really grateful for that, as it instils confidence in us that we're doing something right, I'm sure any business owner will tell you that. Over the years we've tried all manner of different ways to generate business and get our name out there – some went well, others didn't. It's about finding the right mix of methods that work for you. Having a good and well-made website is crucial, as it's often somebody's first impression of your entire business, and you don't want that to miss the mark. Social media advertising is becoming ever more important and is something we're making good use of.
Do you belong to any professional associations or networking groups or similar? Which ones? Why's it worth being a member?
This is something we're yet to fully explore as we've been making the most of other forms of marketing so far. There are a whole host of networking groups out there however, and they can be a great way to drum up some local business. The concept of networking is great as nothing beats a face-to-face chat with someone about what you do, and how you can help each other out. As for professional associations, the Institute of Videography is widely seen as a reliable body when it comes to video production.
What's the best thing about doing what you do? And the worst?
The best thing about running a business, particularly in a creative industry, is standing back and looking at what you've achieved for a client. What we do – of course – is very visual, so you can clearly see how the end product looks and feels. Getting great feedback is a spectacular feeling too. I'd be lying however if I said it was all plain sailing. Business has ups and downs… lefts and rights… forwards and backwards! If I had to reveal the "worst" thing, I would have to say it's the pressure. If you don't feel under pressure running a business, you're not doing it right. It's a motivator but a headache, sometimes literally. There is that ever-present feeling that you need to make the right decision, first time, every time – but in reality, we're human and that just doesn't always happen.
If you had 30 seconds to give a newbie your best bit of advice, what would it be?
Do something different. Have a personality, a unique proposition, a style, and run with it. Don't be a copycat, it won't get you very far. This is a competitive industry and it's completely saturated with like-for-like companies offering like-for-like services. The trick is coming up with an approach and an offering that stands out, head and shoulders above the rest. It's inherently difficult, of course, but build it and they will come.
If you're wondering what video can do for your business, give PureMotion a call on 01206 625524, visit puremotion.co.uk or take a look at Josh's LinkedIn.
guest posts and interviews
running a business
videographers