9 'til 5's no way to make a livin'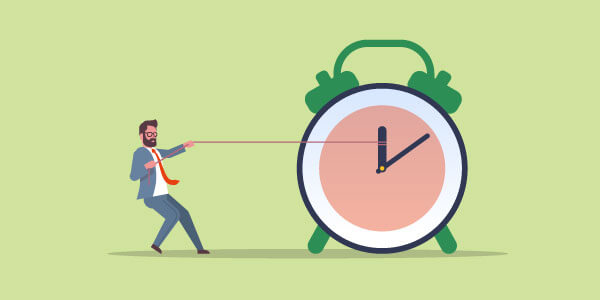 Starting your own business is tempting for many reasons. One of the main draws is being your own boss.
And because we're all after the holy grail – a decent work/life balance – so is being able to work when you want.
But is this just fantasy?
For some small business owners, yes.
Always on the clock
The reality is, leaving a larger firm to go solo can often feel like you've just swapped the frying pan for the fire.
There's never any time to switch-off. Your home finances are tied to your work finances.
And if the phone rings out of office hours, there's only one person left to answer it. Yup. You.
So, the results of our survey of UK owner-architects, surprised us. Because it turns out running your own architecture practice doesn't guarantee longer working hours. Far from it.
The national average currently hovers around the 37 hours a week mark. Which means at nearly 40 hours (39 hours 48 minutes to be exact) owner-architects aren't doing much more.
Architects can spread the load
And in fact, one of the main reasons the architects we surveyed say they love what they do is the flexibility running their own practice gives them.
They get to choose when they work. If they want lighten their daily workload by spreading those 40 hours over 7 days, instead of 5, they can.
How do their working hours compare to when they were employed, we asked?
Opinions were split. 47% claim their hours are longer. 27% say they work less. But on average, they work an extra hour and 56 minutes.
Not a lot more. Especially when you consider that for architects, like any service industry, the client is king. And balancing new and existing clients' needs can often cause working hours to skyrocket.
Architects running their own practice seem to have their work/life balance sussed.
What's your experience of starting up your own firm? Are you burning the candle at both ends? Or, was your work/life balance better from the get-go?
architects
running a business