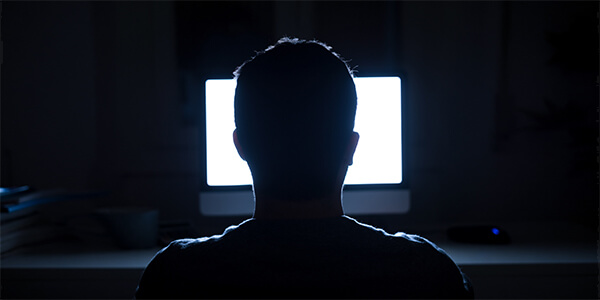 Hack attack
We've talked before about the potential perils of cyberspace, and the unseen dangers lurking under your mouse and behind your monitor.
It's a problem that won't go away though, so it's worth talking about again.
But this time we're backing up our point of view with some stats and research courtesy of specialist professional insurer Hiscox.
They talked to SME owners all over the country about cybercrime, their concerns about it and its effects on their business (if any).
Here's what they found.
Stat attack
Despite the disturbing 'one in ten are victims' figure, only 25% of SMEs are confident in their ability to fend off unscrupulous hackers and data thieves. Indeed, 13% have no idea what, if any, security measures they have in place to protect themselves.
It's no real surprise then to hear that four in ten business owners reckon that their systems will be attacked at some point.
Tellingly, small business owners are more concerned about being a victim of cybercrime than they are of their physical IT equipment being stolen. And they're right to be.
Although high-profile data breaches earn hackers both kudos and money (around £11bn in 2011), small businesses are an attractive target because they're usually easier to get to.
After all, you can get a really big lock for your door but what can you do to stop virtual snoopers?
Well quite a bit actually. Here are Hiscox's tips for keeping your business safe:
If you're not sure where to start, get professional advice. It'll save you time, money and hassle in the long run.
Protect information with an internal 'need-to-know' policy. Manage who has access to files stored on central servers - it'll help prevent accidental (or deliberate) data loss.
Encrypt important or sensitive information so only authorised users will be able to access it.
Inevitably, your email and internet use increases the risk of data loss. Have a clear email and internet usage policy, raise online security with staff and report suspicious emails (even if they're a one-off).
Back up your files regularly. Ideally using a second site if possible. Make sure you can get your business up and running quickly if needs be.
Stolen laptops and servers mean lost data and productivity. Lock them away.
Check your business insurance. If you haven't got a cyber insurance policy, seriously consider buying one. For a couple of hundred quid a year, your business is protected against the financial, business interruption and legal costs of a cyber-attack.
If you'd like some help figuring out what you need, and why, feel free to give us a call and speak to one of the team.
cyber liability insurance
managing risk
running a business