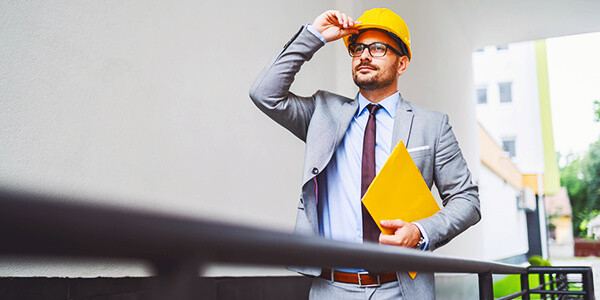 (Almost) 40 top tips for running an architecture firm
Wouldn't it be great to speak to other small architecture practice owners before setting up on your own?
Understandably, they might not be too willing to share the secrets of their success (or failure) face to face. But we're lucky because they've given us an off-the-record taste of what it's like, and what one thing they wish they'd known before starting out.
Hope it's useful.
10 wish-I'd-knowns about...
The finances behind running an architecture firm
"Get your cash flow and billing policy set up first."
"Cash flow is king."
"I think perhaps I didn't realise how much time is expended on getting work and also chasing payments. Which of course, you don't get paid for. This eats into your working day and makes you less profitable."
"Get an accountant from day 1."
"How to keep good accounts and how to invoice clients."
"To work out all overheads first before setting up fees."
"Accounting and filing tax returns is more onerous than I thought."
"Don't underprice your work."
"More knowledge of self-employment tax."
"Amount of time required for accounts/chasing invoices, writing T&Cs etc."
10 wish-I'd-knowns about…
Getting and keeping clients
"The time commitment required for going out and getting the work as well as completing/actioning the work."
"Don't be afraid to say no to clients or turn down projects. Taking on too much work can make you less efficient."
"Workflow is random!"
"The difficulties of balancing winning future work with doing current work."
"Be patient, don't try to grow faster than is organic and sustainable. Also, start with the small projects, build your confidence and network before trying to win bigger projects."
"The best way to market the business and not just say yes to every proposal."
"Not all clients are honest."
"How much time is taken up by admin and winning work, particularly at the beginning."
"Treat clients in your current role as if they are your own (someday they may be)."
"To be patient."
5 wish-I'd-knowns about...
The work-life balance of an architect
"The struggle between work-life balance is tough."
"That I would have less free time rather than more."
"How to 'ride' the highs and lows and balance work/life. Took me 2 years to get the right balance and not 'beat myself up' when things are quiet."
"Just exactly how much more enjoyable it is than working 9-5, Monday to Friday for others."
4 wish-I'd-knowns about…
Working as a solo architect
"How lonely it can be – you have to do everything yourself (the fun and the boring stuff) and there is nobody to bounce ideas off or even just check if you are going in the right direction."
"It's very lonely."
"How isolating it feels when something goes wrong."
"That it can get lonely."
4 wish-I'd-knowns about...
Having confidence
"Have confidence in your experience, abilities and your value to clients. Don't undersell yourself."
"There really is enough work out there, you just need the confidence and some resilience to go and find it."
"Wish I'd done it sooner!"
"I wish that I had trusted my own judgment and not doubted my abilities and made the decision sooner."
5 wish-I'd-knowns about…
The admin involved in running an architect practice
"The entirety of the admin burden which comes along with setting up a practice properly!"
"How much time is needed for admin."
"The importance of having the right systems in place first."
"Working pro gratis for family leads to project timeline slip, inevitably."
"To establish a limited company from day one rather than start as a sole trader."
So there we go. If you're an established architect and you've got a useful nugget you'd like to share, drop us a line. We'd love to hear from you.
architects
running a business