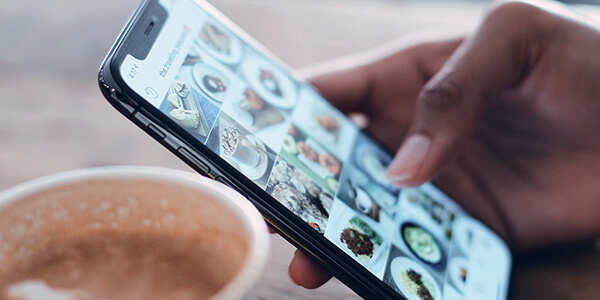 A world of opportunity?

Thanks to the likes of Facebook, Twitter and LinkedIn, news travels around the world with lightning speed. Never before have so many people had so many opportunities to say so much.
The same principle applies to marketing your business. It's a big world out there but tapping in to social networks means reaching your audience should be relatively straightforward and, best of all, cheap. Those in the know are making the most of this newly-levelled playing field already. If only you knew how to go about it too…
The options
A new study by IFF Research has indicated, however, that those that might benefit the most from using social media are using it the least.
Of 500 small businesses surveyed, a mere 5% said they used Facebook for marketing their business online.
Of the best known available options, LinkedIn was thought to be the most likely sales generator with 18% of respondents using it (although only 3% admitted they were using it to its fullest potential).
17% thought Twitter was a useful tool but, again, buy-in was low with only 4% using it effectively. (Ironically, that's quite a good stat to tweet…)
Square peg, round hole
So why the low take up?
The research showed that there still seems to be some debate about how useful social media is as a business development tool, and whether it's the right way to go for small business owners. That possibly explains the gap between those that dabble and those that commit – a lot of companies just don't think it's for them.
There's a perception that it's a bit of a dark art and an effort to set up and maintain too. If it's all completely alien, expert help might well be needed and that costs money.
And that's probably the big one: time and money. The study highlighted the fact that small businesses lack both these things to make social media work for them.
Indeed, half the respondents admitted that the day-to-day running of their business took up too much time to focus on any marketing at all.
Dipping your toe
That's a separate issue in itself, of course, but using social media can be a simple and low cost way in to the wide world of marketing your business.
How do we know? Well, we're not exactly experts but we've got a pretty good grasp of the basics. Of the three, we use Twitter the most - here's the lowdown on getting started from Vicky, our very own marketing guru and authority on all things Twitter:
"Social media doesn't have to be scary or overwhelming. All you need for Twitter, for example is to set up an account and get following. Watch and listen for a couple of weeks.
"The most important thing is to have a clear idea of what you want from it. Without this, you won't know if it's been a success or even if it's the right tool for your business. For example, do you want to use it for sales, as a customer service/ communication/feedback channel, to keep an eye on your market and competitors, to be an active part of your customers' communities or all of these?
"Bear in mind that you'll need to commit some time to making it work. Twitter itself is fast-moving but it can take time to build up a following. Ultimately, the more you put in, the more you get out.
"Oh, and have fun too. Don't forget that!"
You can start by following us on Twitter @PolicyBee
running a business
social media