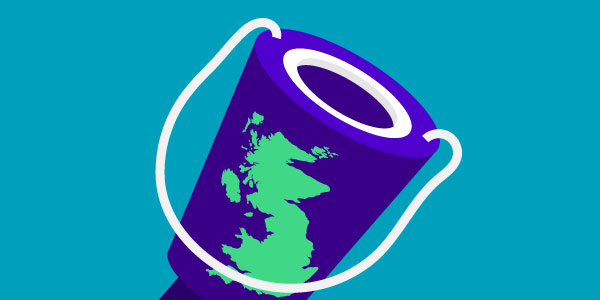 We recently asked OnePoll to help us understand the environment in which small charities and local community groups operate. This meant a survey of 2,000 UK adults.
The research was part of our wider campaign to support small charities, and coinciding with Small Charity Week.
The results made interesting reading.
Charity begins at home
Or at least, according to our research, very close to home. It's probably thriving in your local community right now, in fact.
That's because of the 2,000 people surveyed, almost half said they'd been helped by or benefitted from the support of a local charity at some point in their lives. 77% of those in the last year or so.
It seems we're a nation of charity lovers, and our local organisations are fundamental to that.
Give and take
And there's more.
'Giving back' feels as important to many Brits as 'taking out'. In fact, around half of us do so on a regular basis – whether it's buying something from a charity shop, going to charity events or donating online.
Interestingly, our research showed it's the younger generation (25-34 year-olds) who lead the way when it comes to community spirit. Just under half (48%) say they volunteer to 'give something back', and 11% do it simply to feel part of their community.
That goes against the so-called millenials' reputation as the 'me generation'. The reality is rather different to the commonly held perception, and it shows the future of local community groups and charities is in good hands.
Anyway, here's the rest of the research in glorious infographic form. Feel free to share, ask questions, comment ...

To embed this infographic in your site, copy and paste this code:

Infographic by charity insurance broker PolicyBee
Top image used under license from Shutterstock.