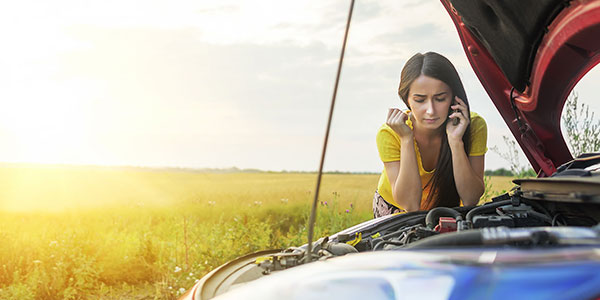 Self-employed people of all types have one worry in common: how do I do my job when I can't do my job?
And that's where freelance photographer insurance can play a part. Because being out of action is a big deal for photographers.
Aside from the obvious impact on your bottom line, not being able to actually do the work someone's paid for will almost inevitably lead to an unhappy client. That's never a good thing and has the potential to cause long-term damage to both your working relationship and your reputation.
But despite the pain involved for you personally, pushing back a couple's wedding day *just* because you've broken your arm isn't really an option. The reality is your clients will expect you to sort something – or someone – to take care of it.
So you need a plan B. Here are six ways you can help yourself when you can't work - including calling on your freelance photographer insurance.
6 ways to help yourself when you can't complete a job
1. Check your contract
There is such a thing as a get-out clause. Lots of photographers have a section in their terms and conditions specifically stating they can cancel a job up to, say, 24 hours before it happens. Put simply, if clients sign these terms they're bound by them and can't kick up a fuss. That might sound a bit brutal but really it's nothing more than sensible self-preservation.
2. Have a written back-up plan
And tell someone you trust (assistant, partner, best friend) what it covers and where it's kept. It should include all the information someone needs to run your business in your absence – such as locations and logins for your email, social media, website, contacts, cloud storage, calendar, bank account, studio software and so on. You should also have an easily accessed list of people who are happy to cover for you, including their contact details and costs.
3. Make friends with other photographers
Networking locally and being part of online photographer groups means you can surround yourself with people you're confident recommending, or who are happy to step in for you. It's worth broaching the subject of worst-case scenario with your peers too, because many might not have given it much thought (and they might be happy recommending you).
4. Get organised
If someone had to step in and keep things ticking over for you, are you confident they could deal with everything? Make sure your workflow is clearly laid out, with information and instructions on what contracts are complete, what's ready for editing, what's yet to start and so on. Don't forget to include detailed briefs, too
5. Keep an eye on your wellbeing
We don't want to get all nanny state about this but you can avoid being your own worst enemy by having regular check-ups. Accidents happen, but illnesses are often manageable if caught in good time – prevention is always better than cure. If you are unlucky enough to get ill, health insurance can help you get back on your feet, and back to work, quicker.
6. Think about freelance photographer insurance
Personal accident insurance can help cover the cost of bringing in extra pairs of hands if yours aren't available. It can also cover your medical costs following an accident.
Photographers' professional indemnity insurance helps if a client says you've made a mistake or not done what was agreed. For example, if you recommend someone else to complete a job for you, and your client isn't happy with their work, you could be liable for the costs to put it right. This could happen if your client argued you'd failed in your 'duty of care' (the higher standard of work expected of an expert) to make sure someone competent took over – even if that person is a professional photographer in their own right, and even if your client signs a separate contract with them. In fairness, that's pretty unlikely, but if it does happen, your policy pays to defend you and covers any compensation you have to pay.
Taking a few simple steps like these won't stop unexpected problems. But they could stop unexpected problems ruining your business. And that's what really matters.
If you'd like to chat to a member of the team about freelance photographer insurance, call 0345 222 5378. Or to find out more, click here.
duty of care
photographers
running a business