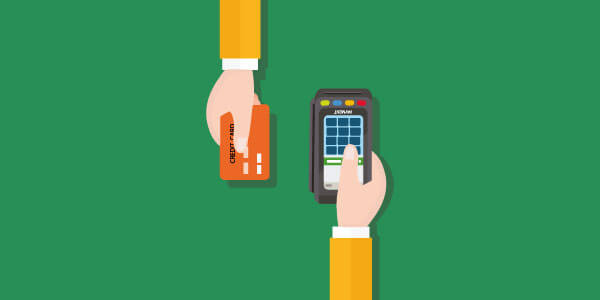 No, PSD2 isn't a cute and infinitely marketable Star Wars droid.
PSD2 stands for Payment Services Directive. It's EU legislation that sets out the dos and don'ts for businesses taking payments – the '2' means it's the second version. PSD2 becomes a legal reality on 13 January 2018.
Broadly, it's designed to make the payments industry more secure, more transparent and much better for customers throughout the EU. Inevitably, commentators are calling it 'game-changing' and 'disruptive'. Regardless, it's set to break banks' monopoly on their customers' account info and payment services, and will create an EU-wide 'digital single market'.
How will PSD2 change things?
Instead of using your bank to pay bills, transfer money and keep tabs on your expenses, you'll have the option to use, say, Google or Facebook (after giving them permission, and assuming you trust these guys). Although your bank will still hold your money, it'll have to allow these third parties access to it through an application programming interface (API).
In essence, banks will now have to compete not just with other banks but with pretty much any organisation offering financial services. The idea is to increase competition, promote innovation, reinforce consumer protection and ramp up online payment security.
What does PSD2 mean for businesses?
As with any legislation, there's opportunity and restriction in equal measure.
For example, if you're an online retailer, piggybacking banks' infrastructure through an API means you can be your own payment processor. This has the significant advantage of allowing you to ditch the costs and checkout-faffing associated with services such as PayPal, Worldpay, Visa etc. Going down this route will mean you're a 'payment initiation service provider' (PISP).
As you'd anticipate, however, becoming a PISP isn't a simple matter of setting up the API and watching the transactions roll in. You'll need to tick some tech and processing boxes, and spend money making sure you're compliant (that's always expensive).
Should I bother?
Doing all this will probably make more sense if you already spend a lot of time and money processing transactions, and want to increase sales by removing checkout-stage payment fees and unnecessary customer 'asks'. It might not be practical or financially worth it if you're on the small side.
But, regardless of how big your business is, there are a couple of significant things PSD2's bringing in:
Fees – charging customers for card payments will be banned.
Refunds – customers paying by Direct Debit will have the unconditional right to a refund up to eight weeks after payment.
It's not clear yet if non-compliance means fines. Past form suggests you shouldn't bet against it.
There's a lot to go through and we've only just scratched the surface here. It's definitely worth finding out more from the FCA – we recommend using its PSD2 Navigator to help fully understand what's what.
Image used under license from Shutterstock.
online retailers
rules and regulations