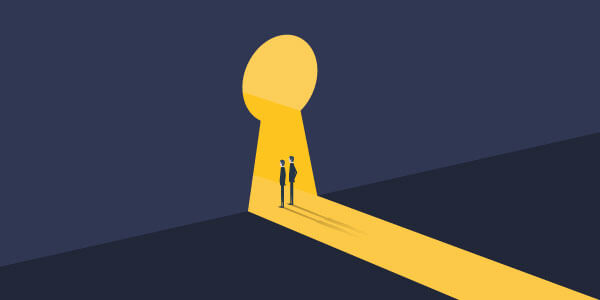 Every now and then while talking to a customer, we get interrupted. By the customer.
"Look, I just want a quote. Why are you asking me all these questions?" they'll say.
Good point, well made. After all, we keep telling you how quick and easy it is to get a quote so what's with the third degree, right?
Well, for the sake of balance, we thought we'd explain why we need certain bits of information. And what can happen if we don't have it when it matters.
Knowledge is power
Before we go any further, we need to remember an insurance basic.
An insurer agrees to underwrite a risk in exchange for a premium. To work out how much premium to charge, they need to know how much risk there is. Broadly, the greater the risk the greater the premium.
And the only way to find out about the risk is to ask questions.
When it comes to things like professional indemnity insurance, that means asking questions about what you do and don't do, when you do what you do. Or don't do. And what you do it with.
Still with us?
Without that information, there's simply no way you can get a quote. Not unreasonably, our insurers can't or won't cover something they know nothing about.
The by-product of asking 'all these questions' is, of course, a window on the ins and outs of your business. The more information an insurer has about you and what you do, the less likely they are to charge you an arm and a leg for insurance – and the more likely it is you'll get the insurance you need.
It's also an indication that the insurer or broker you're dealing with understands what you do. That's a good thing.
It's only words
So what happens if we don't have the right information?
Worst-case scenario, you won't be covered if something goes wrong.
As if to make this point, the importance of getting it right was highlighted to us in a fairly spectacular style very recently.
An insured of ours had buildings cover (for the cost of rebuilding his office in the event of a total loss). As standard, one of the things we ask for is a completed fire safety assessment questionnaire.
On this occasion, the completed questionnaire revealed that the insured's electrics hadn't been checked for five years and it's a condition of the policy that they are. When we reminded the insured to do this, he refused. That meant the policy was redundant and would never pay out.
Under the FCA's 'Treating Customers Fairly' guidelines, we had no choice but to cancel it (we're not allowed to keep taking money for insurance that isn't).
The client went to another broker but, coincidently, ended up with a policy from exactly the same insurer. Only this time he ticked 'yes' to the question about electrics being checked and, crucially, 'no' to the one asking whether he'd had insurance cancelled or refused in the past.
And then, right on cue, his office burnt down. (Dodgy electrics, y'see.)
When the claim came in, his insurer noticed two records for him – one from us and one from his new broker. Nothing too unusual there, except the big red note on our file saying that we'd cancelled his cover ...
It didn't take them long to check with us, compare both files and discover the inconsistent answers. Insurers don't take kindly to being lied to, and consequently refused to pay out due to non-disclosure.
Repent at leisure
It's possible, but unlikely, that without that colossal slice of bad luck, this chap might've got away with it.
But it's best not to take the chance.
We ask questions for your benefit as much as anything. It's worth five minutes of your time going through the risks you face in order that you get the right insurance. When it comes to protecting your livelihood, we're sure you'll agree that it's not worth cutting corners.
So next time we're giving you a grilling, go easy on us, we're just doing our job. Who knows – one day you might be grateful that we did.
Image used under license from Shutterstock.
buildings insurance
claims
insurance explained
rules and regulations